Project Management | Training and Development
An article published this week on HBR.org indirectly identified another casualty of low psychological safety: future leadership.
I've delivered a number of presentations this year on the importance of building psychological safety within project teams and the role which project managers play. During these presentations I'm frequently asked the question "How do I go about creating it?". While there are existing models such as Timothy R. Clark's progressive four stage model, a simple three step approach which I support is to Plan It, Live It and Champion It. I will cover these steps within my upcoming articles.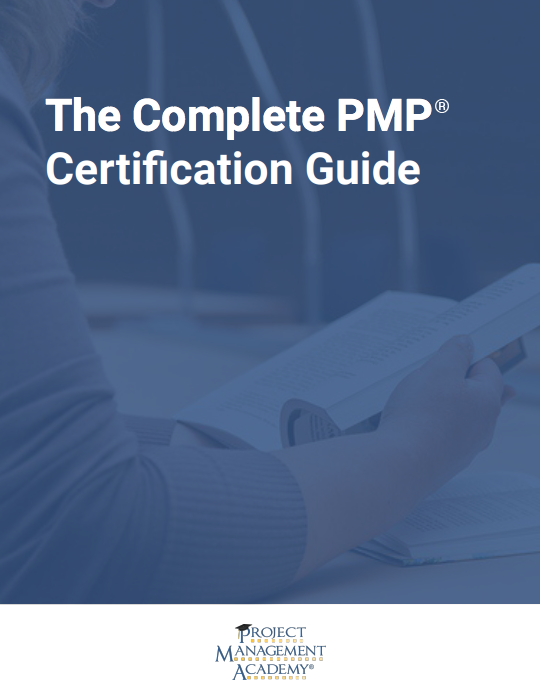 Are you interested in earning your Project Management Professional (PMP)® certification, but you're unsure how to start the process?
Learn what steps you need to take to become a PMP certification holder and subscribe to our blog.
While there are many cases where we might have to use our powers of influence and persuasion to sell stakeholders on supporting what we feel is the right thing, I thought I'd share three specific examples which might be a much harder sell than usual.
A question which I'm asked regularly during my classes is what the best place is to start an agile transformation within a company? Given a choice, I'd prefer to use the cop-out (but correct) answer "It depends", but otherwise I usually respond that you'd want to do both a top-down and bottom-up approach simultaneously.
In 2015 I wrote an article intending to debunk some common myths about project management. Like many of you, I spent a reasonable amount of time during my first few years participating in online forums correcting agile misconceptions. Unfortunately, just like lopping heads off the Hydra, every time I'd address one myth, a short time later it would re-emerge. Recognizing the futility of trying to permanently suppress fallacies, I stopped responding to such discussions. However, as I would still like to help, writing an article on five of the most common agile myths will give me a reference to provide to folks in the future.
It would be an understatement to say that project managers have had to deal with a lot of change this year. Projects have had their budgets vastly reduced or been cancelled outright, and remote work has become the norm rather than the exception. We are still far from the end of the pandemic, but in those areas where they have successfully flattened their first waves, some companies are starting to encourage their staff to return to the office.
I was asked a very unique question by one of the learners in a project management course I taught this week: "How do I motivate my team members when even I don't believe in the project?".
Articles have been written about the importance of doing just enough planning to develop confidence in what we are proposing to do as well as the perils of either too much or too little planning.
The Disciplined Agile (DA) principles were recently refactored and as part of this refactoring, a principle was added: "Organize Around Products/Services".
Sabina Nawaz's article "In Times of Crisis, a Little Thanks Goes a Long Way", which was published this week on HBR.org, is a great reminder of the need we all have to be appreciated.