PMP Certification | PMP Exam Prep
Ever use that old saying, "a lot is at stake" when speaking to the impact an event can have on others? Stake refers to something to gain or lose; a stake in a new business means you want it to be profitable. A stake in a game can be a bet on the final score. Within any project, there are Stakeholders; entities to which there is an impact depending on the outcome of the project. Whether you are a practicing Project Manager seeking to enhance your understanding of this important tool or a newer Project Manager prepping for your Project Management Professional (PMP®) certification exam, knowing who is a stakeholder and documenting key information in a register will benefit your work. Let's dive in and see how to create a Stakeholder Register and explore it's value.
PMP Certification | PMP Exam Prep | Quality
Project Managers know how clients will react when presented with large amounts of data in the form of a spreadsheets with hundreds (better yet, thousands!) of rows of numbers with no context or clear meaning; it will not be a reaction of gratitude. On the other hand, if that same large dataset is presented using data visualization and a quality tool, like a histogram, then the client will be able to see the connection to the project decision needed. Histograms are a statistical tool included in the Project Management Professional (PMP)® certification exam as they are used by project managers to plan and manage quality.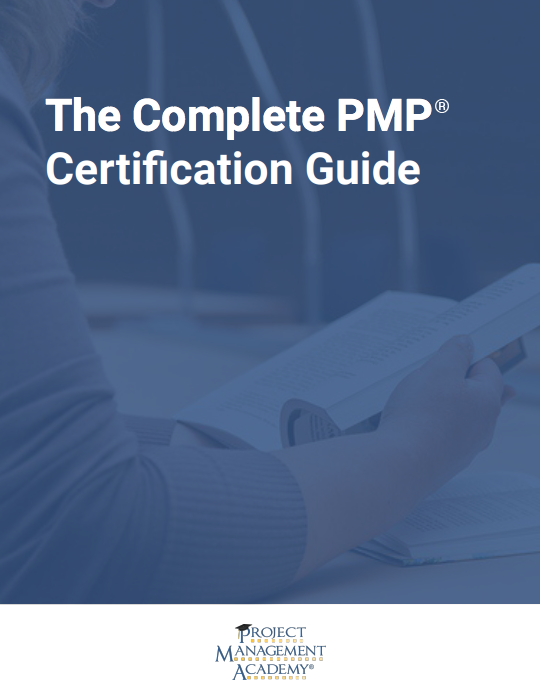 Are you interested in earning your Project Management Professional (PMP)® certification, but you're unsure how to start the process?
Learn what steps you need to take to become a PMP certification holder and subscribe to our blog.
Experiments are not just for scientists; they are in fact a tool project managers and engineers have used for years to better understand and refine processes. In the context of project management, an experiment is not in a secret lab with bubbling liquid in beakers; instead, the testing is done in a controlled manufacturing setting. In project management, the quality planning tool of setting up tests for a process is known as "Design of Experiments."
Professional Development | Project Management
As you look at your recipe and then at your motley collection of ingredients, you realize you are missing many required ingredients. No butter, but would the olive oil work instead? If ketchup is needed, and you have tomato sauce and vinegar, could you create the needed ingredient? How fast could an online delivery service come and is it worth the added cost? Perhaps you ignore it all and just order a pizza delivery. Or you give up and munch on a stale cracker until you have exactly the ingredients as listed. How would you deal with this situation? The ability to pivot effectively to evolving situations is one of today's most sought after skill sets: adaptability.
When the project is done, it is easy to simply slip into planning for the next project, whether because you have pressing deadlines, or you are looking for the next challenge. Seasoned project managers know the risk of skipping the project close, or postmortem, and ensure that they and their teams always take time to reflect, share insights, and document lessons learned. With the increase in remote teams, Project Managers must blend best practices for project close meetings with considerations of virtual meetings.
PMP Certification | Professional Development | Project Management
Project Managers know that change is inevitable, and that it can be a barrier to goals or a window for opportunity. The other word for change is "disruption" and it is often used in the context of industries; new products disrupting the market, or new services disrupting exiting ones. Well known examples of industry disruption include Netflix, Amazon, and Uber. However, disruption is by no means limited to industries; it happens at the career level as well. Project Managers who can seize disruption as an opportunity will have more career longevity.
In marketing, best practice is to understand your customer to make an emotional connection leading to brand loyalty. In sales, the customer relationship is paramount; lose that trust and you lose business. In project management, the customer's needs should be paramount, but sadly are often lost in the cacophony of voices from various stakeholders. Project Managers can enjoy more successful project outcomes and yes even "repeat business" when they put the user first. The User Story tool is a great way to ensure all team members have a shared understanding of the work at hand.
Virtual or video interviews had already become a norm in the interview process back in 2015, when
Professional Development | Project Management
One of the most important questions a project manager can ask, regardless of the methodology practiced or size of the business is: "What is the business reason for this work?". And if the answer is, "because the CEO (or any high-ranking leader) said so," the project manager most likely is facing endless challenges trying to force something to come together than really has no proven purpose. On the other hand, if the answer is, "because the work aligns with the business strategy in this way…" then the project manager will likely have less barriers and more success. Alignment with strategic objectives can result in projects that are three times more likely to be successful.
Professional Development | Project Management
Those with Project Manager responsibilities in their work may be responsible for hundreds of thousands of dollars of company budget, be overseeing the work efforts of dozens of people or multiple teams yet have no formal authority within the organization. This is one of the challenges of project management, that you cannot depend on your place in the hierarchy or your title to convince others to follow your lead in reaching the desired business outcome. Influence is the way the most successful of project managers are able to navigate organizational structures and motivate team members. Being able to influence towards positive outcomes can help project managers to reach formal leadership roles. It is a leadership skill that serves all project managers throughout their careers.