Professional Development | Project Management
Critical skills are those that apply across industries, across roles, and in any size organization; emotional intelligence ("EQ") is a critical skill. Project Management, a skill that fits within any industry, most roles, and any size organization, has wide professional applications. As such, emotional intelligence as a skill has great significance for any Project Manager who has any interaction with any other human. EQ matters for all Project Managers who enjoy success.
What all professionals need, those with formal Project Management titles and those without, is a keen understanding of what makes a business function and how that business fits into the relevant industry. That understanding is known as "business acumen." Consider this scenario: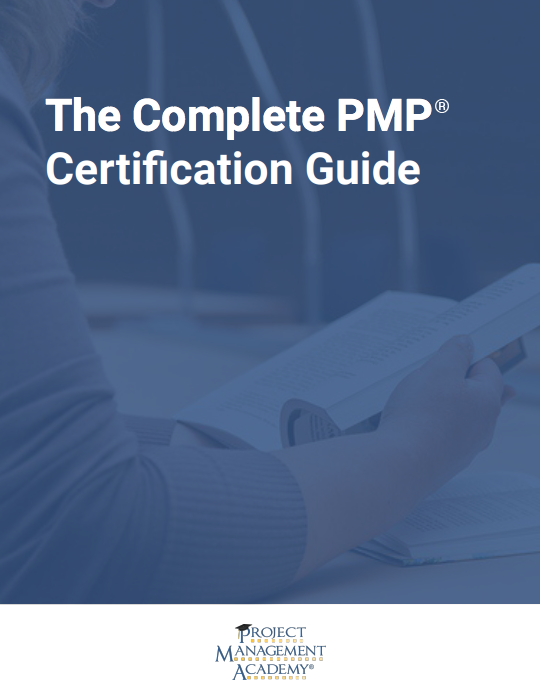 Are you interested in earning your Project Management Professional (PMP)® certification, but you're unsure how to start the process?
Learn what steps you need to take to become a PMP certification holder and subscribe to our blog.
As you would approach any high impact effort, you need a plan for your own professional development. Your Project Management Skill Development plan should be more than just "get a new job!" which in fact, is a desired outcome not a plan. Carefully consider your goals, resources, and timeline to create a measurable and actionable skill development plan. To keep your career on track, including a job change or advancement, apply your project management skills to your own development.
The Daily Stand-Up or Stand-Up is baked into Agile, with the team gathering every day for a focused review of tasks. The daily team meeting is by no means limited to those formally practicing an Agile methodology, project teams across industries hold them. A time to connect with each other, to refocus on the immediate work ahead, to recognize recent success, and to address current barriers; the daily team meeting or Stand-Up is a go-to tool for project managers.
How a business is structured can impact efficiencies, and Project Managers need deep understanding of the organizational structure to successfully realize the best project outcomes. A common model is the "matrixed" organization, in which employees have both departmental and functional managers. In a matrixed organizational structure, an employee has a primary manager plus one or more project managers they work under, and skills are the driving factor. To understand matrix, you must also know of the "functional" approach in which employees are organized by the work output type, such as marketing, R&D, and finance. It is possible to have a hybrid organization with both matrix and functional structures. Matrix vs. Functional Organizational Structure If you are familiar with the 1999 movie "The Matrix," the protagonist Neo is given a choice of the red pill or the blue pill and learning more about the reality of his existence. Project Managers may not be saving all of humanity from an evil software program like Neo, but they do need to make choices and navigate complicated situations. You need to know the different in matrix and functional organizations because it directly impacts how project teams are formed, supported, and work is tracked.
Professional Development | Project Management
Regardless of your company or industry, 2020 changed lives and careers. For Project Managers, the challenges of guiding a team through work processes are now heavily impacted by changes in team member's personal environment in addition to changes in the business. To navigate 2021, Project Managers must balance management and leadership skills, and know when to apply either or both.
One of the most powerful advantages of being a Project Manager is that it is a skill set not confined to any industry or business type. The Project Management Institute (PMI) research indicates that project management-oriented careers in seven sectors are expected to grow by 33%, or nearly 22 million jobs, through 2027. In the next seven years, that means employers will need 88 million people for project management jobs; that is great news for job seekers and also indicative of a very competitive landscape. All levels and tenures of Project Managers should actively seek training and Project Management Professional (PMP)® certification to maintain their professional edge.
PMP Certification | PMP Exam Prep
Gaining marketable skills, earning a globally recognized certification, and learning from verified training providers, is the best way to invest your personal training budget. Working towards a Project Manager Professional (PMP ®) certification, with PMP holders earning 25% more than counterparts without it, is an important professional goal. Make sure that you are informed about the PMP process and your training investment will have the needed returns. With the PMP® certification exam changing on Jan. 2, 2021, all project managers should know the content changes and how to prepare for exam.
Continuing Education | Project Management | Training and Development
After deciding to invest in your professional development, you can maximize your investment by setting yourself up for successful comprehension of the course content by improving how you take notes during your class. Your personal note taking style, the format in which you take notes and what you do with those notes, can have a direct impact on how much you gain from a training. In fact, the >act of taking notes can increase the chance of remembering the information by as much as 34%, in contrast to a mere 5% chance of remembering without note taking.
Professional Development | Project Management
What is LinkedIn LinkedIn is a network founded in 2002 with a focus on career development, job advancement, and professional networking. It's power of influence is supported by the $26.2 billion price tag Microsoft paid for it in 2016. Unlike Facebook, Instagram or other social networks, Linked is an "employment-related social network" offering members professional profiles, supported by job postings, job applications, company profiles, and networking.