Continuing Education | Project Management | Training and Development
After deciding to invest in your professional development, you can maximize your investment by setting yourself up for successful comprehension of the course content by improving how you take notes during your class. Your personal note taking style, the format in which you take notes and what you do with those notes, can have a direct impact on how much you gain from a training. In fact, the >act of taking notes can increase the chance of remembering the information by as much as 34%, in contrast to a mere 5% chance of remembering without note taking.
Professional Development | Project Management
What is LinkedIn LinkedIn is a network founded in 2002 with a focus on career development, job advancement, and professional networking. It's power of influence is supported by the $26.2 billion price tag Microsoft paid for it in 2016. Unlike Facebook, Instagram or other social networks, Linked is an "employment-related social network" offering members professional profiles, supported by job postings, job applications, company profiles, and networking.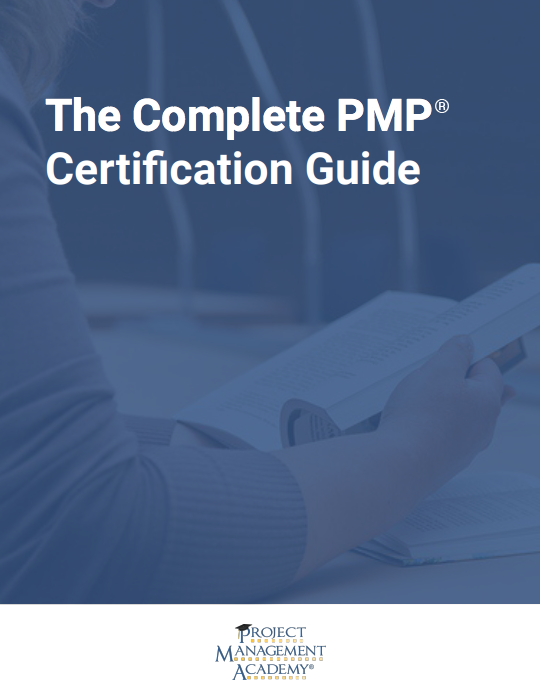 Are you interested in earning your Project Management Professional (PMP)® certification, but you're unsure how to start the process?
Learn what steps you need to take to become a PMP certification holder and subscribe to our blog.
Teams that seek to deliver quality, tested deliverables in as short a timeframe as possible are likely already using Agile practices even if they do not know it. The Agile Project Management framework in fact leverages practices that are so common that they do not have an "origin" story, such as prioritization, stand-up meetings, and visual management of tasks. However, the formal Agile Project Management has become tightly connected to software development and projects within the Information Technology (IT) space. When considering whether to "go Agile," it's important to understand Agile Project Management as a methodology and in a business context.
The time you spend to ensure you have effective and efficient status reporting, will benefit you in current projects and beyond. Use the three tips below to take a careful look at your current reporting and find ways to make it move from a "yellow" or "red" status to "green" thus ensuring better communications in all aspects of your projects.
PMP Certification | PMP Exam Prep
As the job market evolves, you should always be working on keeping skills fresh and expertise sharp. A Project Management Professional (PMP)® certification enhances the professional standing of anyone, regardless of whether your official title is "project manager" or if project management is a skill set within many you have. Research for the U.S. suggests PMP certification holders earn 25% more than counterparts without the designation. The PMP exam is a challenging experience that requires good planning for a successful outcome.
If you have ever planned a family event, arranged for friends to do an activity together, completed a residential move, you have conducted project management. It is a skill set used every day across the world in countless ways, but the formal recognition of it as a profession unto itself occurred in the mid-20th century. Project Management encompasses balancing a project's timeframe, budget and overall scope as the team works to meet its objectives. The international governing body of Project Management, Project Management Institute (PMI) defines project management as:
PMP Exam Prep | Professional Development | Project Management
With Project Management Institute's (PMI) Authorized Training Partners (ATP) program, you can be confident that your training content and instructors align with industry standards and credential testing. Whether you are looking for training for your Project Management Office, your department, your team, or yourself, the ATP program ensures content consistency and quality.
Everything is ready for your Project Kick Off: a scope statement, a defined process for approvals, a documented change process, and a detailed Work Breakdown Structure (WBS). Everything will go exactly as planned from Day One, right? Uh, likely not. Project Managers have to manage the change requests guaranteed to come from the start. The skill of managing change requests is known as "managing scope" and being good at that can protect the project manager and the performing organization. Managing Project Scope effectively can also keep your projects out of the 71% that fail.
It is hard to count the times I have been asked, "what is the best project management software?" with the implied belief that the right software will ensure project success. Project management software is a very powerful tool helping to manage the team's tasks, to manage changes, and to monitor the progress towards deliverables. The key idea here is tool. A project manager should be able to determine what type of software tool they need, and/or the features within an existing tool, to support the work.
Professional Development | Project Management
There you are, making yet another change in your once perfect project schedule; the client keeps changing the scope, the team's productivity is slipping, and your budget cannot cover the newly requested features. How did this happen? Project Managers of all levels of experience and in every industry will face the dreaded project with an ever-changing schedule. High quality training in negotiation, emotional intelligence, and project scheduling can keep your evolving project on schedule.