One of the most powerful advantages of being a Project Manager is that it is a skill set not confined to any industry or business type. The Project Management Institute (PMI) research indicates that project management-oriented careers in seven sectors are expected to grow by 33%, or nearly 22 million jobs, through 2027. In the next seven years, that means employers will need 88 million people for project management jobs; that is great news for job seekers and also indicative of a very competitive landscape. All levels and tenures of Project Managers should actively seek training and Project Management Professional (PMP)® certification to maintain their professional edge.
PMP Certification | PMP Exam Prep
Gaining marketable skills, earning a globally recognized certification, and learning from verified training providers, is the best way to invest your personal training budget. Working towards a Project Manager Professional (PMP ®) certification, with PMP holders earning 25% more than counterparts without it, is an important professional goal. Make sure that you are informed about the PMP process and your training investment will have the needed returns. With the PMP® certification exam changing on Jan. 2, 2021, all project managers should know the content changes and how to prepare for exam.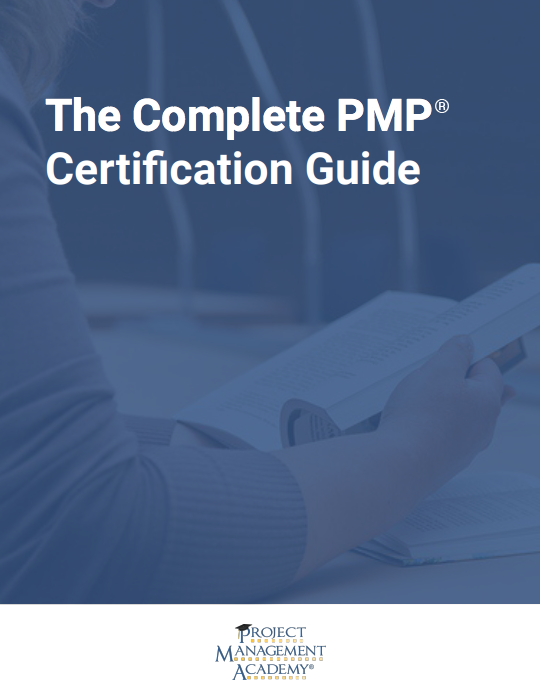 Are you interested in earning your Project Management Professional (PMP)® certification, but you're unsure how to start the process?
Learn what steps you need to take to become a PMP certification holder and subscribe to our blog.
A question which I'm asked regularly during my classes is what the best place is to start an agile transformation within a company? Given a choice, I'd prefer to use the cop-out (but correct) answer "It depends", but otherwise I usually respond that you'd want to do both a top-down and bottom-up approach simultaneously.
Continuing Education | Project Management | Training and Development
After deciding to invest in your professional development, you can maximize your investment by setting yourself up for successful comprehension of the course content by improving how you take notes during your class. Your personal note taking style, the format in which you take notes and what you do with those notes, can have a direct impact on how much you gain from a training. In fact, the >act of taking notes can increase the chance of remembering the information by as much as 34%, in contrast to a mere 5% chance of remembering without note taking.
Professional Development | Project Management
What is LinkedIn LinkedIn is a network founded in 2002 with a focus on career development, job advancement, and professional networking. It's power of influence is supported by the $26.2 billion price tag Microsoft paid for it in 2016. Unlike Facebook, Instagram or other social networks, Linked is an "employment-related social network" offering members professional profiles, supported by job postings, job applications, company profiles, and networking.
Business Analysis | Project Management
Are you one of the 1,000,000+ Project Management Professionals (PMP)® who are thinking about your next career development move to stay fresh, keep current, reinvent yourself, or just refine your knowledge in a professional area of interest? That's good. Because this is not the time to let your skills stagnate and there are so many opportunities for enhancing your value proposition in the project economy!
Teams that seek to deliver quality, tested deliverables in as short a timeframe as possible are likely already using Agile practices even if they do not know it. The Agile Project Management framework in fact leverages practices that are so common that they do not have an "origin" story, such as prioritization, stand-up meetings, and visual management of tasks. However, the formal Agile Project Management has become tightly connected to software development and projects within the Information Technology (IT) space. When considering whether to "go Agile," it's important to understand Agile Project Management as a methodology and in a business context.
The time you spend to ensure you have effective and efficient status reporting, will benefit you in current projects and beyond. Use the three tips below to take a careful look at your current reporting and find ways to make it move from a "yellow" or "red" status to "green" thus ensuring better communications in all aspects of your projects.
In 2015 I wrote an article intending to debunk some common myths about project management. Like many of you, I spent a reasonable amount of time during my first few years participating in online forums correcting agile misconceptions. Unfortunately, just like lopping heads off the Hydra, every time I'd address one myth, a short time later it would re-emerge. Recognizing the futility of trying to permanently suppress fallacies, I stopped responding to such discussions. However, as I would still like to help, writing an article on five of the most common agile myths will give me a reference to provide to folks in the future.
PMP Certification | PMP Exam Prep
As the job market evolves, you should always be working on keeping skills fresh and expertise sharp. A Project Management Professional (PMP)® certification enhances the professional standing of anyone, regardless of whether your official title is "project manager" or if project management is a skill set within many you have. Research for the U.S. suggests PMP certification holders earn 25% more than counterparts without the designation. The PMP exam is a challenging experience that requires good planning for a successful outcome.