PMP Certification | Professional Development
Project Management is a dynamic and diverse field which can provide career opportunities across industries and even the globe. The international governing body Project Management Institute (PMI) closely monitors the requirements for achieving the Project Management Professional (PMP®) certification to ensure standards are met no matter where the project manager is working. Yet, the earning your PMP certification is just one component in a robust project management career which you can develop to reflect your professional interests.
PMP Certification | PMP Exam Prep
Have you considered earning your Project Management Professional (PMP)® certification? This is the gold standard of project management certifications and comes with a number of benefits for those who pass the exam. Explore this article to learn more about these benefits and the steps you must take to earn your PMP certification.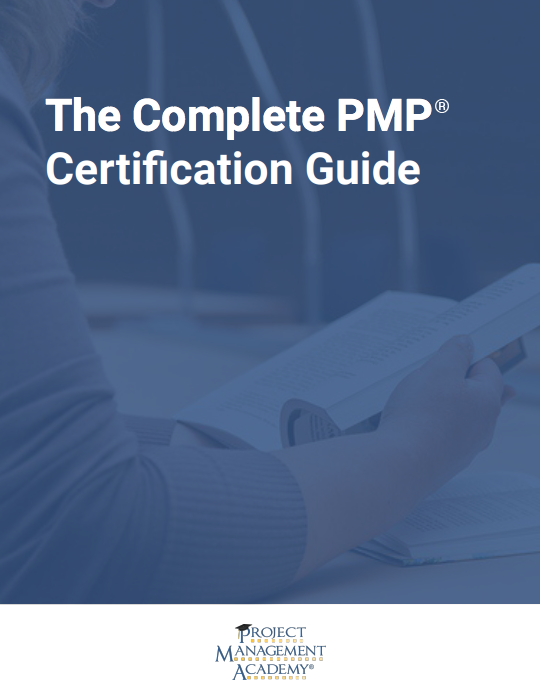 Are you interested in earning your Project Management Professional (PMP)® certification, but you're unsure how to start the process?
Learn what steps you need to take to become a PMP certification holder and subscribe to our blog.
Are you considering an investment in corporate training? More and more companies are making this investment in their employees. According to one industry report, companies invested $83 billion in corporate training in 2019 – a staggering number that demonstrates the value companies place on professional development.
Professional Development | Project Management
Today's Project Manager must have a resume reflecting the expertise and skill-readiness for a digital age rife with change. The Project Management Institute (PMI) reported 1.4+ million certifications worldwide in their 2018 Annual Report, indicating the global significance of the profession and the incredible competition in the job market. Use the steps below to create a modern project management resume.
Corporate Training and Development is the term used to describe learning opportunities provided by a company to help its employees gain the skills needed to perform specific job duties. For project management, corporate training includes employee's mastery of industry standards for Agile, Lean Six Sigma, ITIL, and Business Analysis. Corporate training, or learning and development as it may be called, is focused on helping a business grow in-demand skills, reduce turnover, foster morale, and meet customer needs.
As you look to advance your career one of the first things that will typically come to mind is to earn a certification to validate your skills and experience. The Project Management Professional (PMP)® certification is one of the most globally recognized and highly coveted certifications. Having this credential opens the door to a multitude of opportunities for career advancement that otherwise might not be available.
The Statement of work is an important governance document created during the plan procurement process. The statement of work can either be your best asset or the downfall of your project. Think of it as a blueprint to a construction project, if a measurement is slightly off the error will be compounded as more work is completed. Eventually, this will lead to extensive rework or project failure. As overwhelming as this sounds, don't panic if you follow some basic steps you will be able to create a solid statement of work for your project.
Inspection and adaptation are two of the pillars of the Scrum framework but all agile methods recognize the wisdom of Deming's Plan-Do-Study-Act cycle.
While you may recognize that training for project managers is essential, you may not realize the benefits of training your project managers in a group setting. Many organizations facilitate and host group training sessions for their employees. Whether you have seasoned project management professionals on staff or you have employees interested in pursuing a profession in project management, group training could be the ideal option for your organization.