I have been a project manager and instructor for many years and in this capacity, I have often had to coach and/or mentor team members, especially junior project managers. I had never actually been trained in either coaching or mentoring, so I provided the kind of insight I would have liked to have gotten when I was starting out.
Corporate Training | PMP Certification
With more and more project managers entering the industry, it is important to stay ahead of the competition. When project managers complete the exam and earn the Project Management Professional® certification, their chances of winning bigger business drastically increases, because they're expanding their skills. Earning Project Management Institute's Project Management Professional (PMP)® certification can give you the competitive advantage you need to win more clients, increase your earning potential, and regularly deliver successful projects.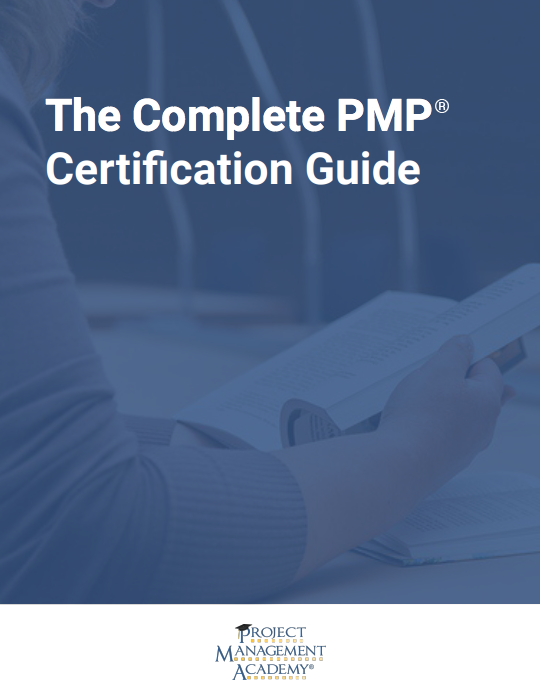 Are you interested in earning your Project Management Professional (PMP)® certification, but you're unsure how to start the process?
Learn what steps you need to take to become a PMP certification holder and subscribe to our blog.
Taking the step to schedule your Project Management Professional (PMP)® exam is a big part of your journey and one which can be confusing. Understanding where to start, who to contact, and what to expect on the day of the exam can help remove unnecessary stress from a potentially stressful undertaking. One of the most important names to know in the process is Pearson VUE Testing Centers, the exclusive electronic exam provider for the PMP® exam. Within this article, you'll learn about: i) the roles of Pearson VUE and the Project Management Institute (PMI) in relation to the PMP exam, ii) how to schedule your electronic exam at an approved testing center, iii) what to bring to your exam, and iv) what to expect at the actual testing center.
Professional Development | Project Management
As a project manager you know your primary responsibility and skill is communication. And you know a lot of your communication is done through team meetings. But, how can you be sure your team meetings are as effective as possible? Research shows most project managers believe their meetings are highly effective, yet most team participants rate meetings as less than effective. Why the difference of opinion? One thought is whoever is doing the most talking believes (disproportionately) they are being effective; the opposite is true. If you're going over the project plan and asking for status updates, is this the best use of your team's valuable time? If you think your meetings are productive you probably aren't soliciting feedback nor looking for opportunities to improve. I've utilized a 4-part process to continually improve my meetings; Assess, Prepare, Facilitate and Reassess.
The Project Management Professional (PMP)® and the PMI Agile Certified Practitioner (PMI-ACP)® certifications are two popular options for project managers who want to take their careers to the next level. While the PMP® certification and the PMI-ACP® certification are both earned after passing an exam, the primary difference between the two is the methods on which they focus. The PMP exam is focused on the Waterfall methodology, and subsequent project management approaches that support this methodology. In contrast, the PMI-ACP exam is entirely focused Agile practices.
Project Management | Risk Management
According to PMI's A Guide to the Project Management Body of Knowledge (PMBOK® Guide) - Sixth Edition, every project is "a temporary endeavor undertaken to create a unique product, service or result." It goes on to say, "the end is reached when the project's objectives have been achieved …"1 Since the endeavor is unique and has, by definition, never been done before, there is an element of uncertainty, and in that uncertainty, there is risk.
Agile | Scaled Agile Framework
With every project management approach, project managers will face some challenges. As with other Agile approaches like Scrum or Lean, the Scaled Agile Framework has its own unique uphill battles you will need to overcome if you use this approach for your team. Because SAFe was designed specifically for large organizations, challenges may be difficult to spot and even more difficult to remedy.
Professional Development | Project Management
While all facets of project management and leadership are important, the most important skill a project manager or leader can possess is communication. It is said a project manager spends 90% of their time communicating. I have seen the single greatest factor impacting project success is communication. In fact, project communication is so vital, it really encompasses two entire knowledge areas in project management; "Project Communications Management" and "Project Stakeholder Management." The two go hand-in-hand. You must communicate effectively to drive stakeholder engagement, which is critical to overall project success and adoption.
Agile | Scaled Agile Framework
Agile, Scrum, SAFe. If you work in the project management industry, these are terms you've likely heard over the past few years as these approaches have gained popularity. However, you may not have a full understanding of how these concepts differ and where they overlap. Agile, Scrum, and Scaled Agile Framework (SAFe) are all popular methods of project development that can increase efficiency and improve your processes. Before you're able to apply these concepts to your own organization, you need to know a little more about how they differ.
Agile | PMI-ACP | Project Management
Agile methods and frameworks have existed for several decades. The V-model, Rapid Application Development (RAD), and the Spiral model are three such methodologies which predate the 2001 creation of the Agile Manifesto. Because agile methods have been around for quite some time in the technology sector they are often viewed as being exclusively for software development and Information Technology (IT) organizations. However, several companies now realize merely adopting agile methods and frameworks are not enough to sustain competitiveness in an unstable business climate. Agility requires a wholesale replacement of a management paradigm invented in the Industrial Era but has evolved very little since that time. Organizations need to rethink every aspect of their operating model. Agility requires more than process adoption. In this article, we'll explore what this means to managers and leaders.