Agile | Project Management | Scrum
Are you ready to take your project management approach to a new level? One of the most popular project management approaches today is commonly referred to as Agile. Agile is more of a mindset then a defined methodology and is purposefully lightweight and adaptable. In organizations that adopt agile and have projects with high complexity or ambiguous requirements, projects are completed at a rate of 75%, while companies that use more traditional project management approaches for this type of work only have a 56% project success rate.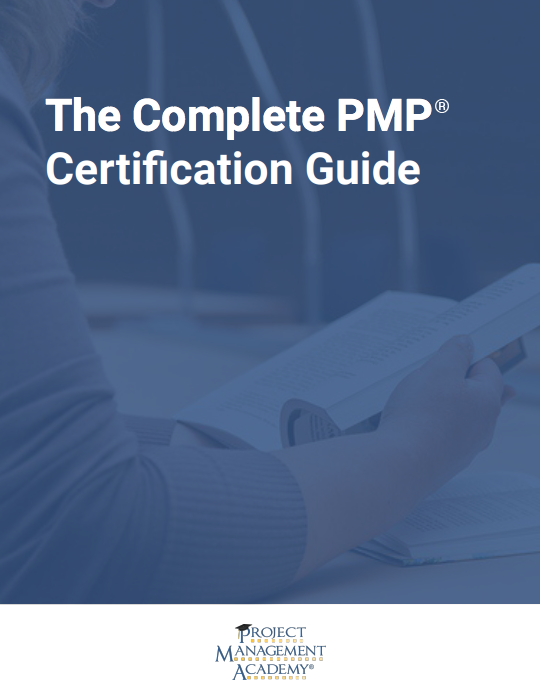 Are you interested in earning your project management professional certification, but you're unsure how to start the process?
Learn what steps you need to take to become a PMP and subscribe to our blog.
Over the past few years, you may have noticed more and more job postings for certified project managers popping up. Project management experts are in high demand, because it's a role that can ensure major projects are executed successfully.
Lean Six Sigma | PMP Certification
Earning professional certifications is a wise career move for project managers. But, there are multiple certifications you can earn, each with their own set of benefits. Two of the most common certifications are the Project Management Professional (PMP) certification and the Lean Six Sigma (LSS) certification.
For many in the project management industry, Agile and Scrum are terms you have likely heard for a while. And at first glance, it can feel like some people use the terms Agile and Scrum interchangeably. However, these terms have specific meanings, so it's important to understand Agile vs. Scrum, and how they work together help you get your work done.
PMP Exam | PMP Exam Prep | PMP Training
(This is meant to explain psychometrics in broad strokes, as there are plenty of articles that already exist on validity and reliability)
Agile | PMI-ACP | Project Management | Scrum | Sprints
For those that operate in the project management space, you've likely heard a lot about Agile Methodologies. And while you may have a vague idea of what Agile means, it's hard to picture the real-world benefits of Agile without a comprehensive understanding to this project development approach.
PDU | PMI | Professional Development | Talent Triangle
The PMI Talent Triangle® combines technical, leadership, and strategic and business management expertise to focus competencies that are vital in professional development and continuing education for project and program managers. Traditionally, project managers have focused on the technical skills that they need to be successful in an organization. The Talent Triangle ensures that project managers are well rounded professionals with the knowledge and skillsets necessary in a complex business environment.
PMP Certification | PMP Exam | PMP Exam Prep
It's no question that study guides are essential for passing the Project Management Professional Certification Exam. But, every aspiring PMP has different schedules and learning styles, which means you need a PMP training program that offers a wide variety of materials to meet everyone's needs.
PMP Certification | PMP Exam | PMP Exam Prep | PMP Training
Have you decided to take the PMP Certification Exam? If so, congratulations! This is the first step to moving up in the field of project management. But, before you can sign up to take the exam, you should first take a project management training course to help you adequately prepare.