Professional Development | Project Management
Project teams are as varied as the industries in which they work, with those of different skills or backgrounds working together in new and evolving ways. In fact, diverse teams continue to be more common as they reflect the workforce itself; they can also lead to an array of challenges for the project manager seeking effective and efficient collaboration. Project Managers benefit from training in team building, emotional intelligence, and conflict management to better guide diverse project teams.
Articles have been written about the importance of doing just enough planning to develop confidence in what we are proposing to do as well as the perils of either too much or too little planning.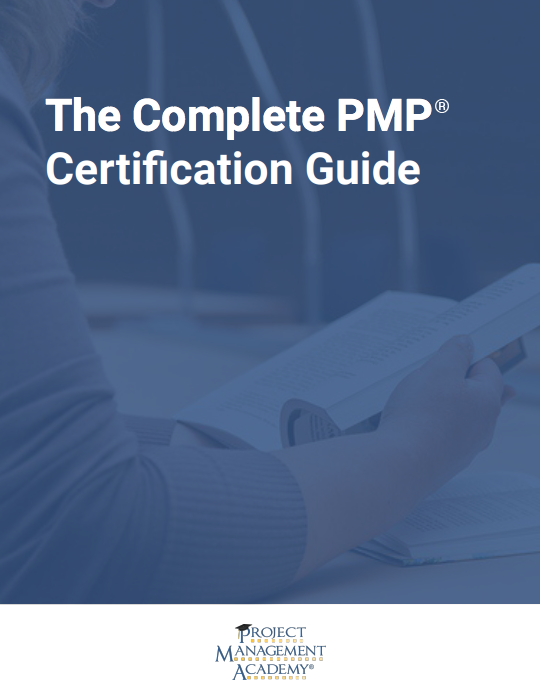 Are you interested in earning your Project Management Professional (PMP)® certification, but you're unsure how to start the process?
Learn what steps you need to take to become a PMP certification holder and subscribe to our blog.
When a project fails, blame is often thrown in many directions: lack of budget, technology issues, or communication gaps. Yet root cause analysis frequently reveals project failure begins in requirements that are poorly scoped or lacking in end user input. Some reports have gone as far as estimating 71% of project failure is the result of poor requirements management. Project Managers that fully understand the significance and complexity of customer requirements can better ensure successful project outcomes.
Project Management | Risk Management
Economic Shifts due to Covid-19: Risk is Constant Although risk has always been inherent in business, almost no industry was prepared for the global economic impact of Covid-19. March 16, 2020 saw the Dow Jones largest-ever single day fall, and the impact on global stock markets is still not fully known.
The Disciplined Agile (DA) principles were recently refactored and as part of this refactoring, a principle was added: "Organize Around Products/Services".
The 13th Annual State of Agile Survey, released in 2019 and reflecting a global audience, revealed companies are moving to agile to increase productivity, improve team moral, and decrease project costs. Those same business drivers are embedded in the emerging area of Disciplined Agile (DA) which has continued to grow since it's 2012 inception at IBM. In fact, The Disciplined Agile (DA) toolkit became part of the Project Management Institute, Inc. (PMI) in August 2019, and with that, 4000 DA credential holders became part of PMI. Whether you are growing your company's in-house Agile skill set or looking for a tool kit to connect existing Agile frameworks, Disciplined Agile will help.
Sabina Nawaz's article "In Times of Crisis, a Little Thanks Goes a Long Way", which was published this week on HBR.org, is a great reminder of the need we all have to be appreciated.
Corporate Training | Professional Development
The workforce is experiencing unprecedented change with stay-at-home orders and extended work-from-home environments. Not to mention those that are balancing working-from-home with school-aged kids, pets, roommates, and family members underfoot for long periods of time. And yet, new research shows that for both businesses and professionals, seeing the productivity maintained or even increased during enforced remote work will have far-reaching impacts. National research conducted by IBM generating data from 25,000 adults in April 2019 reveals that COVID-19 has impacted perspectives and expectations for the workforce:
Lean Six Sigma (or Six Sigma) is an internationally recognized methodology for continuous improvement. Any professional seeking globally recognized certification status with career potential across multiple industries should consider Lean Six Sigma Certification.
Remote teaming is not a new concept but physical distancing restrictions have forced many project managers who had never previously worked with teams of dispersed team members to quickly adapt. While this transition might create a few hiccups with a well established team it will be much more challenging when we are working with teams whose members have never worked together. In such situations, the forming, storming and norming phases can take much longer than it was with the "old normal" but your key stakeholders are unlikely to accept prolonged delays in the team becoming productive.