Professional Development | Project Management
While all facets of project management and leadership are important, the most important skill a project manager or leader can possess is communication. It is said a project manager spends 90% of their time communicating. I have seen the single greatest factor impacting project success is communication. In fact, project communication is so vital, it really encompasses two entire knowledge areas in project management; "Project Communications Management" and "Project Stakeholder Management." The two go hand-in-hand. You must communicate effectively to drive stakeholder engagement, which is critical to overall project success and adoption.
Agile | Scaled Agile Framework
Agile, Scrum, SAFe. If you work in the project management industry, these are terms you've likely heard over the past few years as these approaches have gained popularity. However, you may not have a full understanding of how these concepts differ and where they overlap. Agile, Scrum, and Scaled Agile Framework (SAFe) are all popular methods of project development that can increase efficiency and improve your processes. Before you're able to apply these concepts to your own organization, you need to know a little more about how they differ.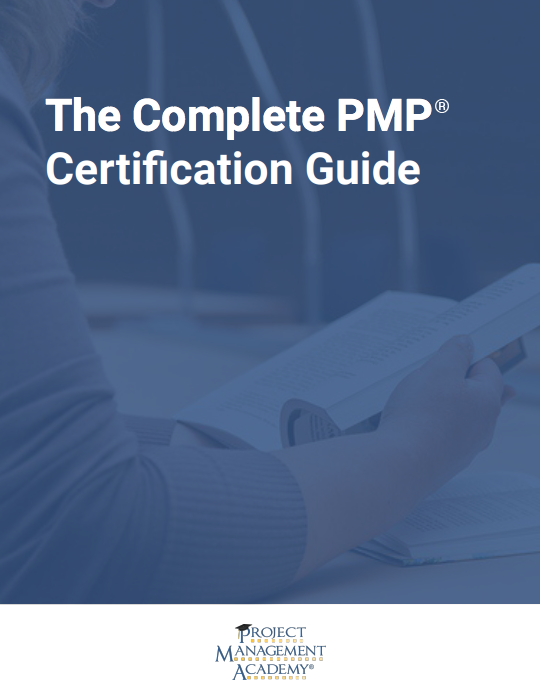 Are you interested in earning your Project Management Professional (PMP)® certification, but you're unsure how to start the process?
Learn what steps you need to take to become a PMP certification holder and subscribe to our blog.
Agile | PMI-ACP | Project Management
Agile methods and frameworks have existed for several decades. The V-model, Rapid Application Development (RAD), and the Spiral model are three such methodologies which predate the 2001 creation of the Agile Manifesto. Because agile methods have been around for quite some time in the technology sector they are often viewed as being exclusively for software development and Information Technology (IT) organizations. However, several companies now realize merely adopting agile methods and frameworks are not enough to sustain competitiveness in an unstable business climate. Agility requires a wholesale replacement of a management paradigm invented in the Industrial Era but has evolved very little since that time. Organizations need to rethink every aspect of their operating model. Agility requires more than process adoption. In this article, we'll explore what this means to managers and leaders.
In today's environment of being connected all the time, it can seem like a far-fetched goal of achieving the ever-elusive work-life balance. There is no proven method, flow chart, or simple formula to reach a perfect work-life balance. It is going to require you to understand why you work and live, and to define what a work-life balance means for you.
As a project management consultant, I frequently work with senior managers at the Director level and above. Currently, I am reporting to two C-level executives – the Chief Operating Officer of the consulting firm for whom I consult, and the Chief Technology Officer of the company where I am embedded. (Three, actually, if you count the VP who I am dotted-line reporting to on a particular cloud project.)
PMP Certification | Training and Development
Developing and improving your team's project management skills is always a wise decision. This not only makes them more effective project managers, but it also helps you improve your organization, compete for bigger and better projects, and ultimately increases your bottom line revenue.
Project Management | Risk Management
There is a myriad of reasons why projects fail but they often come down to certain repeatable issues which, left unsolved, will make it next-to-impossible to ever fully succeed. Here is a list of ten reasons we've found to recur in poorly run or failing projects.
Agile | PMI-ACP | PMI-SP | PMP Exam Prep | Professional Development | Scaled Agile Framework
Are you thinking about earning a project management certification? Earning a certification can take your career to the next level and increase your earning potential. However, there are numerous options out there, each one with its own benefits. It can be difficult to determine what the right option could be for your future.
As a project manager, if you meet your scope, schedule and cost baselines, was your project successful? If it takes a prolonged time period to achieve the business outcomes planned, is that your responsibility? Does your involvement end when the project is finalized, or do you have some responsibility to ensure project adoption? If you believe you're responsible for meeting project baselines and ensuring project adoption you will need to look beyond project management. Project adoption is about change management, so you must integrate change management into your project activities to ensure success.
Agile | PMI-ACP | Project Management
Agile is a flexible, streamlined project management approach. Due to this flexibility, numerous Agile software solutions have emerged, each one ideal for a different type of business or team structure.