Agile | PMI-ACP | PMI-SP | PMP Exam Prep | PMP Training | Professional Development | RMP | SAFe | Scaled Agile Framework | Scrum
Are you thinking about earning a project management certification? Earning a certification can take your career to the next level and increase your earning potential. However, there are numerous options out there, each one with its own benefits. It can be difficult to determine what the right option could be for your future.
Agile | PMI-ACP | Project Management
Agile is a flexible, streamlined project management approach. Due to this flexibility, numerous Agile software solutions have emerged, each one ideal for a different type of business or team structure.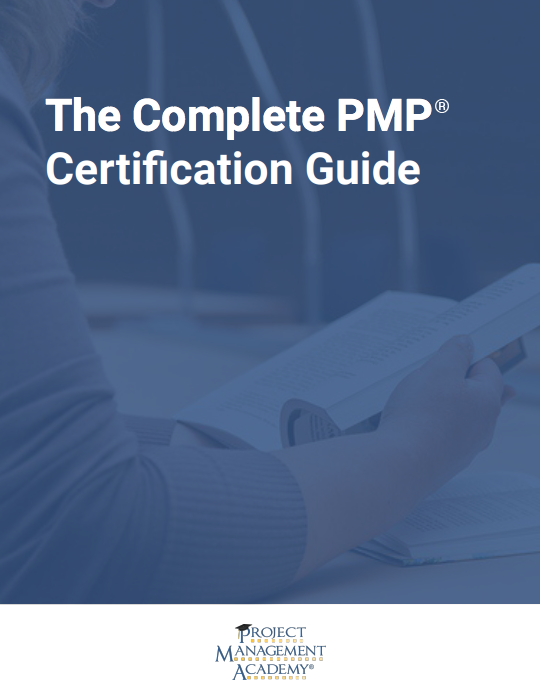 Are you interested in earning your project management professional certification, but you're unsure how to start the process?
Learn what steps you need to take to become a PMP and subscribe to our blog.
Agile | PMI-ACP | Professional Development
Becoming a PMI Agile Certified Practitioner takes some work, but the investment of your time and effort will have long-term positive results in your career. Because earning your PMI-ACP requires so much time, you need to know exactly what you're required to do to earn this certification, so you can plan according to your personal and professional schedule.
Agile | SAFe | Scaled Agile Framework
Are you looking for a way to use Agile Methodologies in your business, but your worried your workforce might be too big or too small for some of the common Agile approaches? Fortunately, there's an answer to finding an Agile framework that works well for any company: the Scaled Agile Framework (SAFe). SAFe is a popular Agile implementation that blends both Agile and Lean enterprise concepts for a scalable approach that enables rapid development of complex software solutions and systems, regardless of the size of your business.
When Agile Methodology was first developed, it made waves in the software development space. And, in many cases, Agile continues to be closely associated with the industry.
Are you thinking about bringing Agile project management practices to your organization? Customers, vendors, and project managers alike all benefit from using the Agile Methodology. Traditional project implementation practices can be ineffective on complex projects with unclear requirements. This often lead to projects being completed late, ineffectively, or not at all. In these types of projects, Agile can lead to greater success.
Agile | Project Management | Scrum
Are you ready to take your project management approach to a new level? One of the most popular project management approaches today is commonly referred to as Agile. Agile is more of a mindset then a defined methodology and is purposefully lightweight and adaptable. In organizations that adopt agile and have projects with high complexity or ambiguous requirements, projects are completed at a rate of 75%, while companies that use more traditional project management approaches for this type of work only have a 56% project success rate.
For many in the project management industry, Agile and Scrum are terms you have likely heard for a while. And at first glance, it can feel like some people use the terms Agile and Scrum interchangeably. However, these terms have specific meanings, so it's important to understand Agile vs. Scrum, and how they work together help you get your work done.
Agile | PMI-ACP | Project Management | Scrum | Sprints
For those that operate in the project management space, you've likely heard a lot about Agile Methodologies. And while you may have a vague idea of what Agile means, it's hard to picture the real-world benefits of Agile without a comprehensive understanding to this project development approach.