On November 18th, Jeff Sutherland and Ken Schwaber released a new version of the Scrum Guide – the definitive source for Scrum. While there are a number of people who have done comprehensive reviews of the changes and debated in excruciating detail the meaning behind each of these changes (see this article by Johnannes Geske for a side-by-side comparison), that is not my intent with this commentary. Instead, I want to give you a few things that I like about the updates and a few things that will challenge most organizations as they continue to seek the most effective way to deliver value to their customers.
In marketing, best practice is to understand your customer to make an emotional connection leading to brand loyalty. In sales, the customer relationship is paramount; lose that trust and you lose business. In project management, the customer's needs should be paramount, but sadly are often lost in the cacophony of voices from various stakeholders. Project Managers can enjoy more successful project outcomes and yes even "repeat business" when they put the user first. The User Story tool is a great way to ensure all team members have a shared understanding of the work at hand.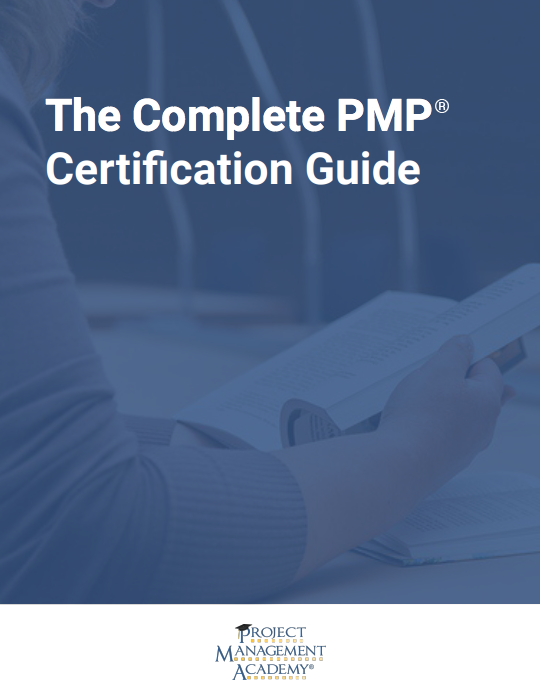 Are you interested in earning your Project Management Professional (PMP)® certification, but you're unsure how to start the process?
Learn what steps you need to take to become a PMP certification holder and subscribe to our blog.
In the past, our company has seen success through referrals and a small amount of marketing. When we decided to take it up a notch to be more intentional in our growth, we reached out to Barb Bertsch, a marketing wiz, to evaluate our efforts.
While there are many cases where we might have to use our powers of influence and persuasion to sell stakeholders on supporting what we feel is the right thing, I thought I'd share three specific examples which might be a much harder sell than usual.
A question which I'm asked regularly during my classes is what the best place is to start an agile transformation within a company? Given a choice, I'd prefer to use the cop-out (but correct) answer "It depends", but otherwise I usually respond that you'd want to do both a top-down and bottom-up approach simultaneously.
Teams that seek to deliver quality, tested deliverables in as short a timeframe as possible are likely already using Agile practices even if they do not know it. The Agile Project Management framework in fact leverages practices that are so common that they do not have an "origin" story, such as prioritization, stand-up meetings, and visual management of tasks. However, the formal Agile Project Management has become tightly connected to software development and projects within the Information Technology (IT) space. When considering whether to "go Agile," it's important to understand Agile Project Management as a methodology and in a business context.
In 2015 I wrote an article intending to debunk some common myths about project management. Like many of you, I spent a reasonable amount of time during my first few years participating in online forums correcting agile misconceptions. Unfortunately, just like lopping heads off the Hydra, every time I'd address one myth, a short time later it would re-emerge. Recognizing the futility of trying to permanently suppress fallacies, I stopped responding to such discussions. However, as I would still like to help, writing an article on five of the most common agile myths will give me a reference to provide to folks in the future.
Articles have been written about the importance of doing just enough planning to develop confidence in what we are proposing to do as well as the perils of either too much or too little planning.
The 13th Annual State of Agile Survey, released in 2019 and reflecting a global audience, revealed companies are moving to agile to increase productivity, improve team moral, and decrease project costs. Those same business drivers are embedded in the emerging area of Disciplined Agile (DA) which has continued to grow since it's 2012 inception at IBM. In fact, The Disciplined Agile (DA) toolkit became part of the Project Management Institute, Inc. (PMI) in August 2019, and with that, 4000 DA credential holders became part of PMI. Whether you are growing your company's in-house Agile skill set or looking for a tool kit to connect existing Agile frameworks, Disciplined Agile will help.
COVID-19 is like that car accident just up ahead which you know you shouldn't be focusing on while driving, but which draws the attention of all around it. After doing a number of articles related to the pandemic, I'd planned to write about something completely different, but as my weekly blogging time drew near I realized that there was (at least) one more topic I needed to write about.