Corporate Training | Professional Development
Regardless of the drivers of the team or how it was formed, completing training together has benefits for the individuals, the group, and the larger organization. Employees who go through training as a team are more likely to have higher morale and deliver better work faster.
Corporate Training | Professional Development
The workforce is experiencing unprecedented change with stay-at-home orders and extended work-from-home environments. Not to mention those that are balancing working-from-home with school-aged kids, pets, roommates, and family members underfoot for long periods of time. And yet, new research shows that for both businesses and professionals, seeing the productivity maintained or even increased during enforced remote work will have far-reaching impacts. National research conducted by IBM generating data from 25,000 adults in April 2019 reveals that COVID-19 has impacted perspectives and expectations for the workforce: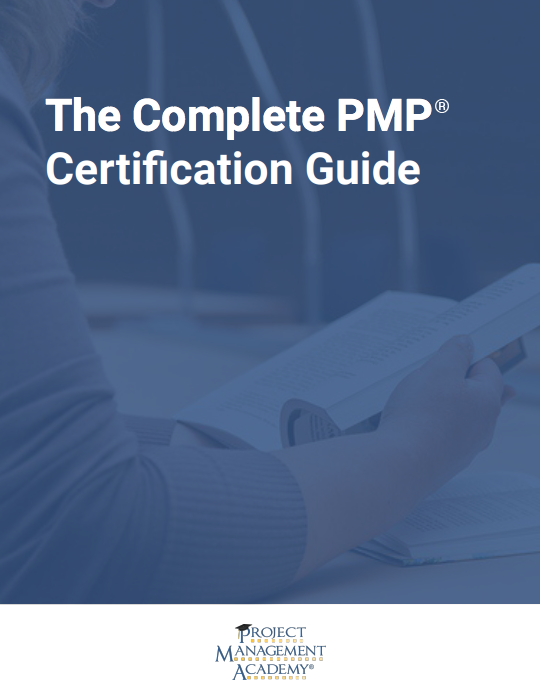 Are you interested in earning your Project Management Professional (PMP)® certification, but you're unsure how to start the process?
Learn what steps you need to take to become a PMP certification holder and subscribe to our blog.
In a $200 billion marketplace saturated with vendors of all kinds, finding corporate training classes is easy. However, finding quality corporate training solutions that align with your business goals and enable your talent to gain needed skills, takes more than a mere internet key word search. There are five factors you can use to ensure you get more than just a class with a good title, but that you secure an effective training solution for your team.
All project management training is not the same in terms of what it covers or how it is delivered; the variables in training types can make finding the right choice for your team or company a challenge. To ensure you maximize your training budget, align your corporate training solution with your team's development needs.
Training managers know that training encompasses much more than what happens during the class itself. There is an infrastructure of talent, logistics, training materials, vendor management, and employee engagement that must come together for effective learning to occur. Training Magazine's Industry Report, a standard for over three decades, reported in 2019 total U.S. training expenditures as $83 billion, including the costs of training staff and vendor services. Both direct and indirect costs should be included when determining the true cost of any corporate training effort so that budgets can be determined and the ROI of corporate training calculated.
Most managers are seeking ways to extend product development time to use up more resources, to lose their best talent so that they can spend time and money to constantly be replacing them, and of course, to keep their internal costs as high as possible, right? Uh, no. In any business, regardless of size or complexity, the goal is to produce the product or service in a way that is sustainable and efficient. To achieve that goal, investments are made in corporate training to help employees gain the skills needed to get the job done. According to one industry report, companies invested $83 billion in corporate training in 2019, demonstrating the perceived value companies place on professional development.
Are you considering an investment in corporate training? More and more companies are making this investment in their employees. According to one industry report, companies invested $83 billion in corporate training in 2019 – a staggering number that demonstrates the value companies place on professional development.
While you may recognize that training for project managers is essential, you may not realize the benefits of training your project managers in a group setting. Many organizations facilitate and host group training sessions for their employees. Whether you have seasoned project management professionals on staff or you have employees interested in pursuing a profession in project management, group training could be the ideal option for your organization.
I have been a project manager and instructor for many years and in this capacity, I have often had to coach and/or mentor team members, especially junior project managers. I had never actually been trained in either coaching or mentoring, so I provided the kind of insight I would have liked to have gotten when I was starting out.
Corporate Training | PMP Certification
With more and more project managers entering the industry, it is important to stay ahead of the competition. When project managers complete the exam and earn the Project Management Professional® certification, their chances of winning bigger business drastically increases, because they're expanding their skills. Earning Project Management Institute's Project Management Professional (PMP)® certification can give you the competitive advantage you need to win more clients, increase your earning potential, and regularly deliver successful projects.