Taking the step to schedule your Project Management Professional (PMP)® exam is a big part of your journey and one which can be confusing. Understanding where to start, who to contact, and what to expect on the day of the exam can help remove unnecessary stress from a potentially stressful undertaking. One of the most important names to know in the process is Pearson VUE® Testing Centers, the exclusive electronic exam provider for the PMP exam. Within this article, you'll learn about: i) the roles of Pearson VUE and the Project Management Institute® (PMI®) in relation to the PMP exam, ii) how to schedule your electronic exam at an approved testing center, iii) what to bring to your exam, and iv) what to expect at the actual testing center.
Agile | PMI-ACP | PMI-SP | PMP Exam Prep | Professional Development | Scaled Agile Framework
Are you thinking about earning a project management certification? Earning a certification can take your career to the next level and increase your earning potential. However, there are numerous options out there, each one with its own benefits. It can be difficult to determine what the right option could be for your future.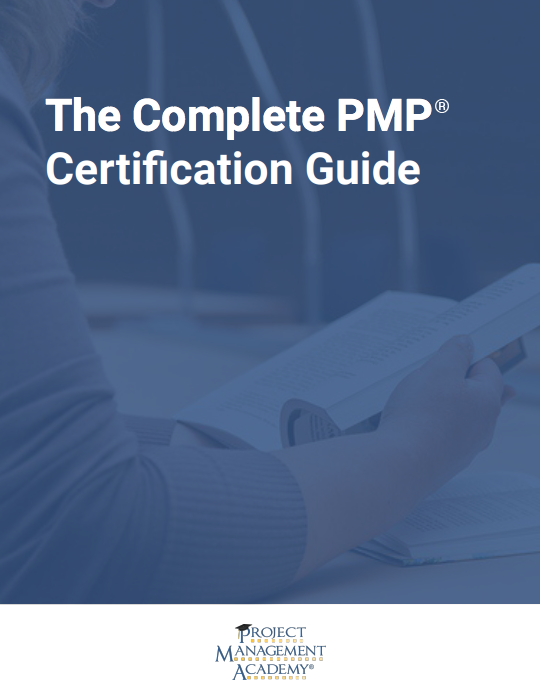 Are you interested in earning your project management professional certification, but you're unsure how to start the process?
Learn what steps you need to take to become a PMP and subscribe to our blog.
(This is meant to explain psychometrics in broad strokes, as there are plenty of articles that already exist on validity and reliability)
PMP Certification | PMP Exam Prep
It's no question that study guides are essential for passing the Project Management Professional Certification Exam. But, every aspiring PMP has different schedules and learning styles, which means you need a PMP training program that offers a wide variety of materials to meet everyone's needs.
PMP Certification | PMP Exam Prep
Have you decided to take the PMP Certification Exam? If so, congratulations! This is the first step to moving up in the field of project management. But, before you can sign up to take the exam, you should first take a project management training course to help you adequately prepare.