Professional Development | Project Management
Today, project management is focusing more on the human element of organizational change management. Fundamentally, PMI is placing a greater emphasis on leadership and communication. In fact, leadership is one of three components making up PMI's project manager competency model known as the PMI Talent Triangle®. In fact, the word 'manager' is starting to develop a negative connotation. For that reason, I believe in 10 years, we will be called project leaders and not project managers.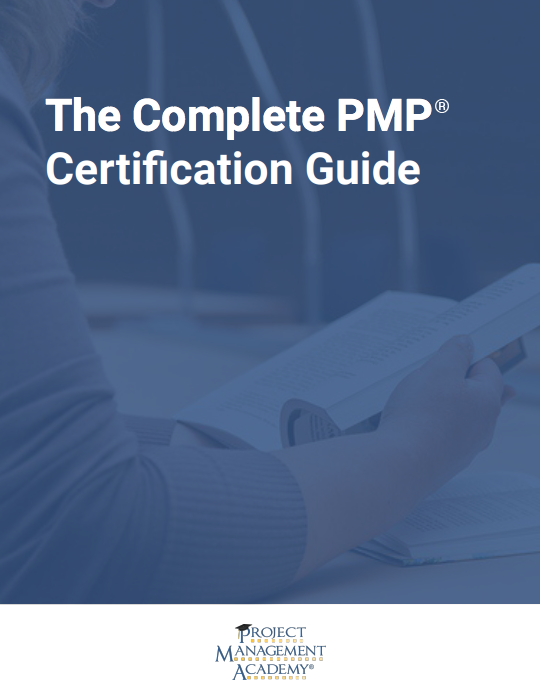 Are you interested in earning your Project Management Professional (PMP)® certification, but you're unsure how to start the process?
Learn what steps you need to take to become a PMP certification holder and subscribe to our blog.
Professional Development | Project Management | Training and Development
As you think about the trajectory of your career, do you wonder what options are in front of you?
Professional Development | Project Management
Every project manager faces worries about underperformance throughout their career. In fact, most projects present challenges that seasoned project managers must learn to overcome. In this article, we will look at some real-world examples of project management underperformance, how these experiences negatively impact the success of a project, and how Project Management Professional (PMP®) credential holders can overcome these challenges.
Professional Development | Training and Development
Earning PDUs, or Professional Development Units, is required if you want to become a Project Management Professional (PMP)® credential holder and maintain your certification. You'll find that there are many ways to earn PDUs, including options for earning free PDUs. However, free PDUs aren't always the best choice for your career.
Professional Development | Project Management
As a project manager you know your primary responsibility and skill is communication. And you know a lot of your communication is done through team meetings. But, how can you be sure your team meetings are as effective as possible? Research shows most project managers believe their meetings are highly effective, yet most team participants rate meetings as less than effective. Why the difference of opinion? One thought is whoever is doing the most talking believes (disproportionately) they are being effective; the opposite is true. If you're going over the project plan and asking for status updates, is this the best use of your team's valuable time? If you think your meetings are productive you probably aren't soliciting feedback nor looking for opportunities to improve. I've utilized a 4-part process to continually improve my meetings; Assess, Prepare, Facilitate and Reassess.
Professional Development | Project Management
While all facets of project management and leadership are important, the most important skill a project manager or leader can possess is communication. It is said a project manager spends 90% of their time communicating. I have seen the single greatest factor impacting project success is communication. In fact, project communication is so vital, it really encompasses two entire knowledge areas in project management; "Project Communications Management" and "Project Stakeholder Management." The two go hand-in-hand. You must communicate effectively to drive stakeholder engagement, which is critical to overall project success and adoption.
Agile | PMI-ACP | PMI-SP | PMP Exam Prep | Professional Development | Scaled Agile Framework
Are you thinking about earning a project management certification? Earning a certification can take your career to the next level and increase your earning potential. However, there are numerous options out there, each one with its own benefits. It can be difficult to determine what the right option could be for your future.
Continuing Education | Professional Development | Training and Development
Project management is a complex, ever-evolving forum of methodologies, principles, and best practices. So, it's little wonder why Project Management Institute (PMI) asserts that a continuing education is an essential part of a project manager's professional development. Consequently, PMI requires certain post-exam educational standards be met in order to maintain certification status. These requirements, known as Professional Development Units (PDUs), may seem ill-defined at first glance. In this article we'll attempt to answer your questions about the quantity, frequency, and availability of PDUs necessary to maintain your certification.
In a perfect project management world, all projects would be done on time, within scope, and under budget. But any practicing project manager will tell you the sad reality: things are not always going as planned. In that sense, it's plausible that conflict will occur at some point in your project's development. Taking appropriate preventative and corrective action against this conflict will grant your project the highest probability of success. In this article, we'll explain some tips to alleviate potential project conflict.