Professional Development | Project Management
As you look at your recipe and then at your motley collection of ingredients, you realize you are missing many required ingredients. No butter, but would the olive oil work instead? If ketchup is needed, and you have tomato sauce and vinegar, could you create the needed ingredient? How fast could an online delivery service come and is it worth the added cost? Perhaps you ignore it all and just order a pizza delivery. Or you give up and munch on a stale cracker until you have exactly the ingredients as listed. How would you deal with this situation? The ability to pivot effectively to evolving situations is one of today's most sought after skill sets: adaptability.
PMP Certification | Professional Development | Project Management
Project Managers know that change is inevitable, and that it can be a barrier to goals or a window for opportunity. The other word for change is "disruption" and it is often used in the context of industries; new products disrupting the market, or new services disrupting exiting ones. Well known examples of industry disruption include Netflix, Amazon, and Uber. However, disruption is by no means limited to industries; it happens at the career level as well. Project Managers who can seize disruption as an opportunity will have more career longevity.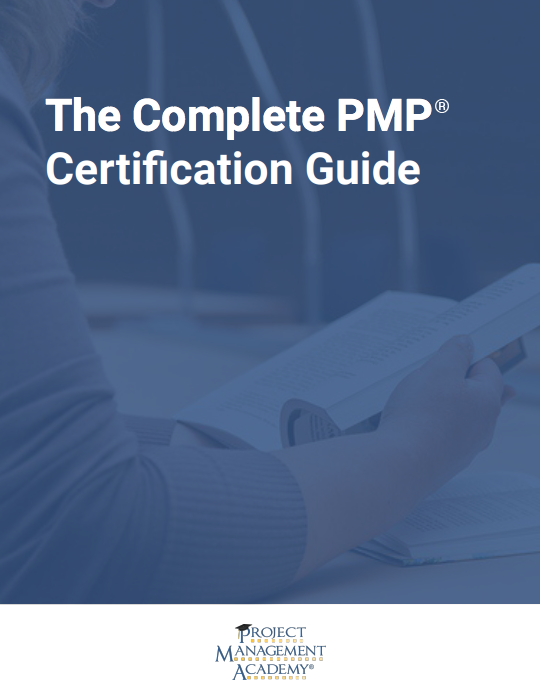 Are you interested in earning your Project Management Professional (PMP)® certification, but you're unsure how to start the process?
Learn what steps you need to take to become a PMP certification holder and subscribe to our blog.
Virtual or video interviews had already become a norm in the interview process back in 2015, when
Professional Development | Project Management
One of the most important questions a project manager can ask, regardless of the methodology practiced or size of the business is: "What is the business reason for this work?". And if the answer is, "because the CEO (or any high-ranking leader) said so," the project manager most likely is facing endless challenges trying to force something to come together than really has no proven purpose. On the other hand, if the answer is, "because the work aligns with the business strategy in this way…" then the project manager will likely have less barriers and more success. Alignment with strategic objectives can result in projects that are three times more likely to be successful.
Professional Development | Project Management
Those with Project Manager responsibilities in their work may be responsible for hundreds of thousands of dollars of company budget, be overseeing the work efforts of dozens of people or multiple teams yet have no formal authority within the organization. This is one of the challenges of project management, that you cannot depend on your place in the hierarchy or your title to convince others to follow your lead in reaching the desired business outcome. Influence is the way the most successful of project managers are able to navigate organizational structures and motivate team members. Being able to influence towards positive outcomes can help project managers to reach formal leadership roles. It is a leadership skill that serves all project managers throughout their careers.
Corporate Training | Professional Development
Regardless of the drivers of the team or how it was formed, completing training together has benefits for the individuals, the group, and the larger organization. Employees who go through training as a team are more likely to have higher morale and deliver better work faster.
Professional Development | Project Management
Critical skills are those that apply across industries, across roles, and in any size organization; emotional intelligence ("EQ") is a critical skill. Project Management, a skill that fits within any industry, most roles, and any size organization, has wide professional applications. As such, emotional intelligence as a skill has great significance for any Project Manager who has any interaction with any other human. EQ matters for all Project Managers who enjoy success.
Pursuing a professional certification, such as those awarded by Project Management Institute® (PMI)® and International Institute of Business Analysis™ (IIBA)®, is no small undertaking. It requires focus, determination, and tenacity.
As you would approach any high impact effort, you need a plan for your own professional development. Your Project Management Skill Development plan should be more than just "get a new job!" which in fact, is a desired outcome not a plan. Carefully consider your goals, resources, and timeline to create a measurable and actionable skill development plan. To keep your career on track, including a job change or advancement, apply your project management skills to your own development.
Professional Development | Project Management
Regardless of your company or industry, 2020 changed lives and careers. For Project Managers, the challenges of guiding a team through work processes are now heavily impacted by changes in team member's personal environment in addition to changes in the business. To navigate 2021, Project Managers must balance management and leadership skills, and know when to apply either or both.