PMP Exam Prep | Professional Development | Project Management
With Project Management Institute's (PMI) Authorized Training Partners (ATP) program, you can be confident that your training content and instructors align with industry standards and credential testing. Whether you are looking for training for your Project Management Office, your department, your team, or yourself, the ATP program ensures content consistency and quality.
Professional Development | Project Management
There you are, making yet another change in your once perfect project schedule; the client keeps changing the scope, the team's productivity is slipping, and your budget cannot cover the newly requested features. How did this happen? Project Managers of all levels of experience and in every industry will face the dreaded project with an ever-changing schedule. High quality training in negotiation, emotional intelligence, and project scheduling can keep your evolving project on schedule.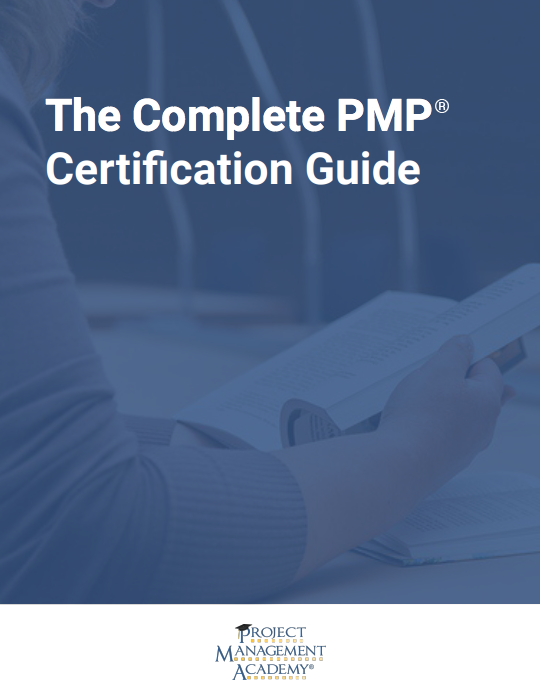 Are you interested in earning your Project Management Professional (PMP)® certification, but you're unsure how to start the process?
Learn what steps you need to take to become a PMP certification holder and subscribe to our blog.
Professional Development | Project Management
Project teams are as varied as the industries in which they work, with those of different skills or backgrounds working together in new and evolving ways. In fact, diverse teams continue to be more common as they reflect the workforce itself; they can also lead to an array of challenges for the project manager seeking effective and efficient collaboration. Project Managers benefit from training in team building, emotional intelligence, and conflict management to better guide diverse project teams.
Corporate Training | Professional Development
The workforce is experiencing unprecedented change with stay-at-home orders and extended work-from-home environments. Not to mention those that are balancing working-from-home with school-aged kids, pets, roommates, and family members underfoot for long periods of time. And yet, new research shows that for both businesses and professionals, seeing the productivity maintained or even increased during enforced remote work will have far-reaching impacts. National research conducted by IBM generating data from 25,000 adults in April 2019 reveals that COVID-19 has impacted perspectives and expectations for the workforce:
Professional Development | Project Management
The most successful Project Managers inspire others to reach goals, apply critical thinking skills to complex situations, and navigate organizational challenges. One way to enhance your Project Management career is through mentoring as either Mentor or Mentee. And mentoring as a development tool is recognized and respected by the C-Suite as an important training investment.
PMI-ACP | PMP Certification | PMP Exam Prep | Professional Development
Virtual classes combining live instruction and online materials enable you to learn from the experts from the convenience of your home office space. To prepare for your Project Management Professional or PMI Agile Certified Practitioner (PMP® or PMI-ACP®) certification, start with a virtual training that provides the opportunity to: engage with the faculty directly, expand your professional network across industries, and leverage digital resources as part of your personalized study plan. Research shows that a carefully designed virtual training is highly effective with 86% reporting "…the experience "just as engaging" or "more engaging than" traditional classroom training…" In that same study, students in the virtual version of a class actually scored higher than their counterparts in the face-to-face classroom.
PMP Certification | Professional Development
Project Management is a dynamic and diverse field which can provide career opportunities across industries and even the globe. The international governing body Project Management Institute (PMI) closely monitors the requirements for achieving the Project Management Professional (PMP®) certification to ensure standards are met no matter where the project manager is working. Yet, the earning your PMP certification is just one component in a robust project management career which you can develop to reflect your professional interests.
Professional Development | Project Management
Today's Project Manager must have a resume reflecting the expertise and skill-readiness for a digital age rife with change. The Project Management Institute (PMI) reported 1.4+ million certifications worldwide in their 2018 Annual Report, indicating the global significance of the profession and the incredible competition in the job market. Use the steps below to create a modern project management resume.
Professional Development | Project Management
Today, project management is focusing more on the human element of organizational change management. Fundamentally, PMI is placing a greater emphasis on leadership and communication. In fact, leadership is one of three components making up PMI's project manager competency model known as the PMI Talent Triangle®. In fact, the word 'manager' is starting to develop a negative connotation. For that reason, I believe in 10 years, we will be called project leaders and not project managers.