Professional Development | Project Management
Project teams are as varied as the industries in which they work, with those of different skills or backgrounds working together in new and evolving ways. In fact, diverse teams continue to be more common as they reflect the workforce itself; they can also lead to an array of challenges for the project manager seeking effective and efficient collaboration. Project Managers benefit from training in team building, emotional intelligence, and conflict management to better guide diverse project teams.
Articles have been written about the importance of doing just enough planning to develop confidence in what we are proposing to do as well as the perils of either too much or too little planning.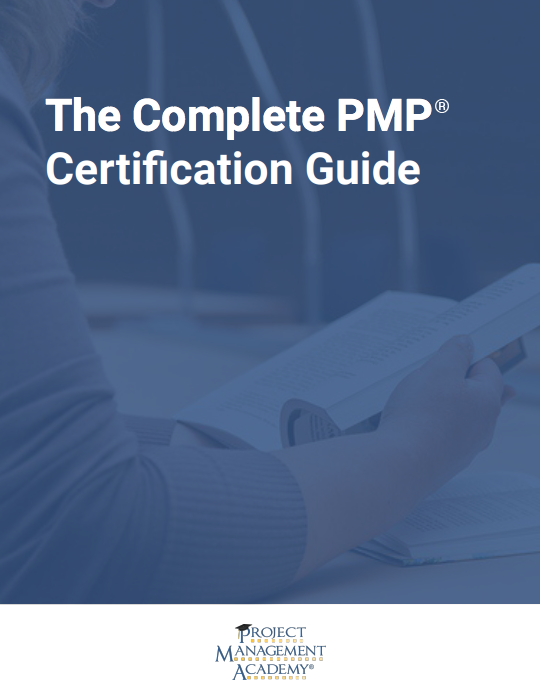 Are you interested in earning your Project Management Professional (PMP)® certification, but you're unsure how to start the process?
Learn what steps you need to take to become a PMP certification holder and subscribe to our blog.
When a project fails, blame is often thrown in many directions: lack of budget, technology issues, or communication gaps. Yet root cause analysis frequently reveals project failure begins in requirements that are poorly scoped or lacking in end user input. Some reports have gone as far as estimating 71% of project failure is the result of poor requirements management. Project Managers that fully understand the significance and complexity of customer requirements can better ensure successful project outcomes.
Project Management | Risk Management
Economic Shifts due to Covid-19: Risk is Constant Although risk has always been inherent in business, almost no industry was prepared for the global economic impact of Covid-19. March 16, 2020 saw the Dow Jones largest-ever single day fall, and the impact on global stock markets is still not fully known.
Sabina Nawaz's article "In Times of Crisis, a Little Thanks Goes a Long Way", which was published this week on HBR.org, is a great reminder of the need we all have to be appreciated.
Remote teaming is not a new concept but physical distancing restrictions have forced many project managers who had never previously worked with teams of dispersed team members to quickly adapt. While this transition might create a few hiccups with a well established team it will be much more challenging when we are working with teams whose members have never worked together. In such situations, the forming, storming and norming phases can take much longer than it was with the "old normal" but your key stakeholders are unlikely to accept prolonged delays in the team becoming productive.
Professional Development | Project Management
The most successful Project Managers inspire others to reach goals, apply critical thinking skills to complex situations, and navigate organizational challenges. One way to enhance your Project Management career is through mentoring as either Mentor or Mentee. And mentoring as a development tool is recognized and respected by the C-Suite as an important training investment.
The January 2020 issue of PM Network provide a case study for one of the 2019 PMI Project of the Year finalists, the Société de transport de Montréal's (STM) eight-year project to modernize the underground Montréal rail system. I have a soft spot in my heart for this system, having spent most of my formative years in Montréal and having been a frequent user of its services while commuting to university and my first job. I always found it to be a clean, safe, efficient and reliable method of getting around the city. As such, it was a bit of a surprise for me to read about the operating challenges faced by the STM in recent years and the anticipated growth projections, both of which were the impetus for this ambitious project.
It is a common challenge for anyone who has managed projects for a meaningful amount of time. One or more of your key stakeholders who are integral to the successful completion of the project appears unwilling to engage as expected. It could be the project sponsor who ignores your pleas for assistance with a project issue, the functional manager who turns a blind eye to your requests for staffing support or the executive who never seems to have the time to review and sign off on a key deliverable.
With 49 processes in A Guide to the Project Management Body of Knowledge (PMBOK® Guide) - Sixth Edition, it may seem hard to believe that there is any other formal documentation left to write for a project. The PMBOK® Guide details how those 49 processes are organized, and as John Filicetti, PMP, MBA shares, the resulting five process groups each focus on a type of work being performed. The PMBOK® Guide processes do not speak to what the rules for work are nor the steps to accomplish the work. That is where "policy" and "procedure" fit into the project documentation. The 49 processes in 5 groups serve in a professional standardization capacity and should work in conjunction with the specific policy and procedures you may have in your company or project. Process, policy, and procedures all fall into the arena of "procedural documentation" which when done well, can shorten project timelines, reduce risks, and foster communications that lead to more successful outcomes.