Project Failure | Project Management | Risk Management
There is a myriad of reasons why projects fail but they often come down to certain repeatable issues which, left unsolved, will make it next-to-impossible to ever fully succeed. Here is a list of ten reasons we've found to recur in poorly run or failing projects.
Change Management | Project Adoption | Project Management
As a project manager, if you meet your scope, schedule and cost baselines, was your project successful? If it takes a prolonged time period to achieve the business outcomes planned, is that your responsibility? Does your involvement end when the project is finalized, or do you have some responsibility to ensure project adoption? If you believe you're responsible for meeting project baselines and ensuring project adoption you will need to look beyond project management. Project adoption is about change management, so you must integrate change management into your project activities to ensure success.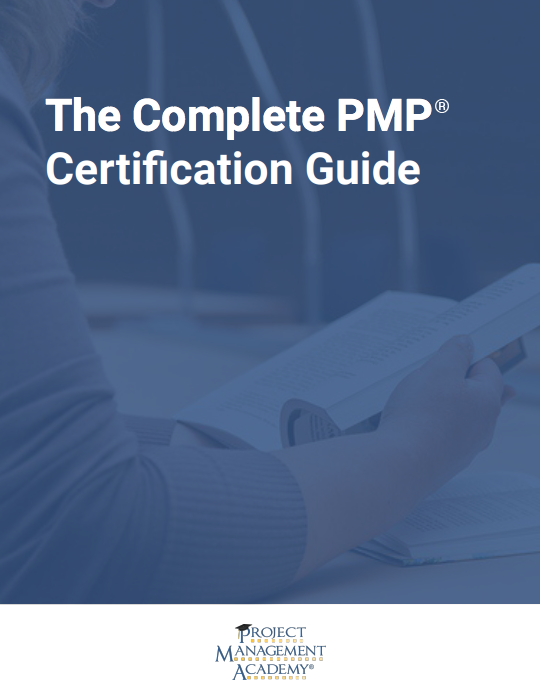 Are you interested in earning your project management professional certification, but you're unsure how to start the process?
Learn what steps you need to take to become a PMP and subscribe to our blog.
Agile | PMI-ACP | Project Management
Agile is a flexible, streamlined project management approach. Due to this flexibility, numerous Agile software solutions have emerged, each one ideal for a different type of business or team structure.
Business Solutions | Professional Development | Project Management | Training and Development
In this article, we will briefly look at project management as an investment and provide some suggested approaches for turning an investment in project management into big dividends.
Agile | Project Management | Scrum
Are you ready to take your project management approach to a new level? One of the most popular project management approaches today is commonly referred to as Agile. Agile is more of a mindset then a defined methodology and is purposefully lightweight and adaptable. In organizations that adopt agile and have projects with high complexity or ambiguous requirements, projects are completed at a rate of 75%, while companies that use more traditional project management approaches for this type of work only have a 56% project success rate.
Agile | PMI-ACP | Project Management | Scrum | Sprints
For those that operate in the project management space, you've likely heard a lot about Agile Methodologies. And while you may have a vague idea of what Agile means, it's hard to picture the real-world benefits of Agile without a comprehensive understanding to this project development approach.
PMP Certification | PMP Exam | Project Management
There's a lot you should know about the PMP (Project Management Professional) Certification Exam prior to taking it. In particular, your should know that passing this exam could have a huge impact on your salary. It's estimated that if you're a certified Project Management Professional, you could make 23% on average than your peers.
PMP Certification | Project Management | Project Manager Salary
Are you considering earning your PMP (Project Management Professional) Certification? Regardless of all the other motivations someone has when looking to obtain a PMP Certification, a salary increase is the most enticing. And, if you think earning your certification will come with a big salary jump, you're probably right.