It is a common challenge for anyone who has managed projects for a meaningful amount of time. One or more of your key stakeholders who are integral to the successful completion of the project appears unwilling to engage as expected. It could be the project sponsor who ignores your pleas for assistance with a project issue, the functional manager who turns a blind eye to your requests for staffing support or the executive who never seems to have the time to review and sign off on a key deliverable.
With 49 processes in A Guide to the Project Management Body of Knowledge (PMBOK® Guide) - Sixth Edition, it may seem hard to believe that there is any other formal documentation left to write for a project. The PMBOK® Guide details how those 49 processes are organized, and as John Filicetti, PMP, MBA shares, the resulting five process groups each focus on a type of work being performed. The PMBOK® Guide processes do not speak to what the rules for work are nor the steps to accomplish the work. That is where "policy" and "procedure" fit into the project documentation. The 49 processes in 5 groups serve in a professional standardization capacity and should work in conjunction with the specific policy and procedures you may have in your company or project. Process, policy, and procedures all fall into the arena of "procedural documentation" which when done well, can shorten project timelines, reduce risks, and foster communications that lead to more successful outcomes.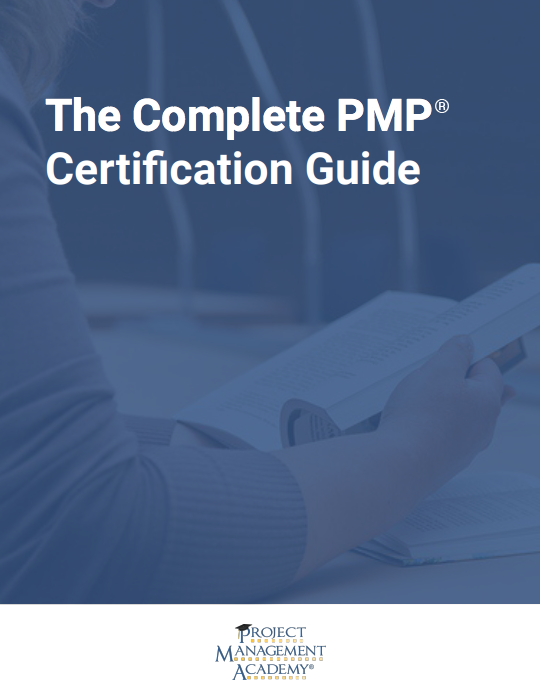 Are you interested in earning your Project Management Professional (PMP)® certification, but you're unsure how to start the process?
Learn what steps you need to take to become a PMP certification holder and subscribe to our blog.
Professional Development | Project Management
Today's Project Manager must have a resume reflecting the expertise and skill-readiness for a digital age rife with change. The Project Management Institute (PMI) reported 1.4+ million certifications worldwide in their 2018 Annual Report, indicating the global significance of the profession and the incredible competition in the job market. Use the steps below to create a modern project management resume.
The Statement of work is an important governance document created during the plan procurement process. The statement of work can either be your best asset or the downfall of your project. Think of it as a blueprint to a construction project, if a measurement is slightly off the error will be compounded as more work is completed. Eventually, this will lead to extensive rework or project failure. As overwhelming as this sounds, don't panic if you follow some basic steps you will be able to create a solid statement of work for your project.
Professional Development | Project Management
Today, project management is focusing more on the human element of organizational change management. Fundamentally, PMI is placing a greater emphasis on leadership and communication. In fact, leadership is one of three components making up PMI's project manager competency model known as the PMI Talent Triangle®. In fact, the word 'manager' is starting to develop a negative connotation. For that reason, I believe in 10 years, we will be called project leaders and not project managers.
Professional Development | Project Management | Training and Development
As you think about the trajectory of your career, do you wonder what options are in front of you?
Business Analysis | Project Management
This blog originally appeared on our sister site Watermark Learning.
Professional Development | Project Management
Every project manager faces worries about underperformance throughout their career. In fact, most projects present challenges that seasoned project managers must learn to overcome. In this article, we will look at some real-world examples of project management underperformance, how these experiences negatively impact the success of a project, and how Project Management Professional (PMP®) credential holders can overcome these challenges.
(This is the fifth in a five-part series on this topic where we will discuss how organizations can approach or refine their Agile delivery methods.)