While there are many cases where we might have to use our powers of influence and persuasion to sell stakeholders on supporting what we feel is the right thing, I thought I'd share three specific examples which might be a much harder sell than usual.
Professional Development | Project Management
Regardless of your company or industry, 2020 changed lives and careers. For Project Managers, the challenges of guiding a team through work processes are now heavily impacted by changes in team member's personal environment in addition to changes in the business. To navigate 2021, Project Managers must balance management and leadership skills, and know when to apply either or both.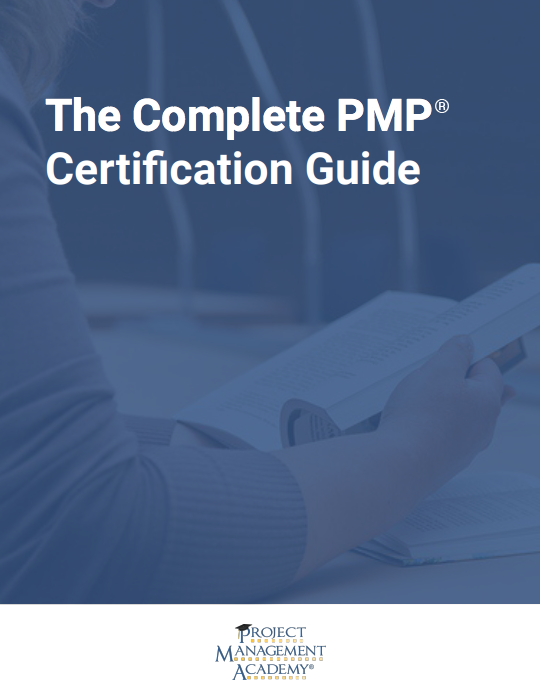 Are you interested in earning your Project Management Professional (PMP)® certification, but you're unsure how to start the process?
Learn what steps you need to take to become a PMP certification holder and subscribe to our blog.
A question which I'm asked regularly during my classes is what the best place is to start an agile transformation within a company? Given a choice, I'd prefer to use the cop-out (but correct) answer "It depends", but otherwise I usually respond that you'd want to do both a top-down and bottom-up approach simultaneously.
Continuing Education | Project Management | Training and Development
After deciding to invest in your professional development, you can maximize your investment by setting yourself up for successful comprehension of the course content by improving how you take notes during your class. Your personal note taking style, the format in which you take notes and what you do with those notes, can have a direct impact on how much you gain from a training. In fact, the >act of taking notes can increase the chance of remembering the information by as much as 34%, in contrast to a mere 5% chance of remembering without note taking.
Professional Development | Project Management
What is LinkedIn LinkedIn is a network founded in 2002 with a focus on career development, job advancement, and professional networking. It's power of influence is supported by the $26.2 billion price tag Microsoft paid for it in 2016. Unlike Facebook, Instagram or other social networks, Linked is an "employment-related social network" offering members professional profiles, supported by job postings, job applications, company profiles, and networking.
Business Analysis | Project Management
Are you one of the 1,000,000+ Project Management Professionals (PMP)® who are thinking about your next career development move to stay fresh, keep current, reinvent yourself, or just refine your knowledge in a professional area of interest? That's good. Because this is not the time to let your skills stagnate and there are so many opportunities for enhancing your value proposition in the project economy!
Teams that seek to deliver quality, tested deliverables in as short a timeframe as possible are likely already using Agile practices even if they do not know it. The Agile Project Management framework in fact leverages practices that are so common that they do not have an "origin" story, such as prioritization, stand-up meetings, and visual management of tasks. However, the formal Agile Project Management has become tightly connected to software development and projects within the Information Technology (IT) space. When considering whether to "go Agile," it's important to understand Agile Project Management as a methodology and in a business context.
The time you spend to ensure you have effective and efficient status reporting, will benefit you in current projects and beyond. Use the three tips below to take a careful look at your current reporting and find ways to make it move from a "yellow" or "red" status to "green" thus ensuring better communications in all aspects of your projects.
If you have ever planned a family event, arranged for friends to do an activity together, completed a residential move, you have conducted project management. It is a skill set used every day across the world in countless ways, but the formal recognition of it as a profession unto itself occurred in the mid-20th century. Project Management encompasses balancing a project's timeframe, budget and overall scope as the team works to meet its objectives. The international governing body of Project Management, Project Management Institute (PMI) defines project management as:
PMP Exam Prep | Professional Development | Project Management
With Project Management Institute's (PMI) Authorized Training Partners (ATP) program, you can be confident that your training content and instructors align with industry standards and credential testing. Whether you are looking for training for your Project Management Office, your department, your team, or yourself, the ATP program ensures content consistency and quality.