If you have ever planned a family event, arranged for friends to do an activity together, completed a residential move, you have conducted project management. It is a skill set used every day across the world in countless ways, but the formal recognition of it as a profession unto itself occurred in the mid-20th century. Project Management encompasses balancing a project's timeframe, budget and overall scope as the team works to meet its objectives. The international governing body of Project Management, Project Management Institute (PMI) defines project management as:
PMP Exam Prep | Professional Development | Project Management
With Project Management Institute's (PMI) Authorized Training Partners (ATP) program, you can be confident that your training content and instructors align with industry standards and credential testing. Whether you are looking for training for your Project Management Office, your department, your team, or yourself, the ATP program ensures content consistency and quality.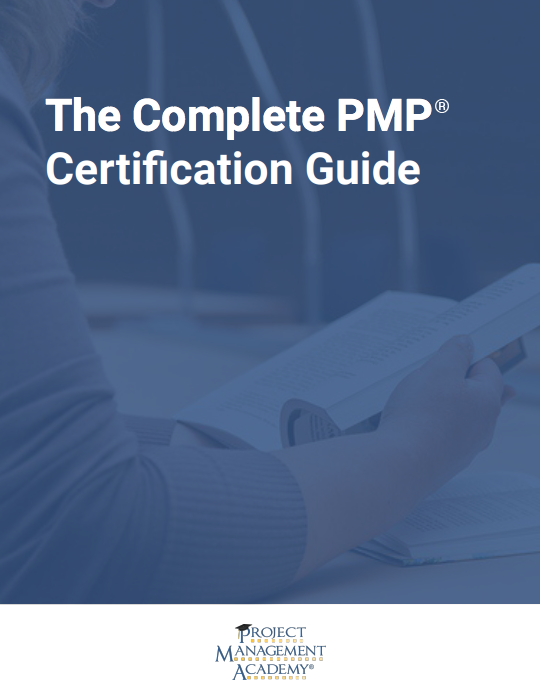 Are you interested in earning your Project Management Professional (PMP)® certification, but you're unsure how to start the process?
Learn what steps you need to take to become a PMP certification holder and subscribe to our blog.
It would be an understatement to say that project managers have had to deal with a lot of change this year. Projects have had their budgets vastly reduced or been cancelled outright, and remote work has become the norm rather than the exception. We are still far from the end of the pandemic, but in those areas where they have successfully flattened their first waves, some companies are starting to encourage their staff to return to the office.
Everything is ready for your Project Kick Off: a scope statement, a defined process for approvals, a documented change process, and a detailed Work Breakdown Structure (WBS). Everything will go exactly as planned from Day One, right? Uh, likely not. Project Managers have to manage the change requests guaranteed to come from the start. The skill of managing change requests is known as "managing scope" and being good at that can protect the project manager and the performing organization. Managing Project Scope effectively can also keep your projects out of the 71% that fail.
It is hard to count the times I have been asked, "what is the best project management software?" with the implied belief that the right software will ensure project success. Project management software is a very powerful tool helping to manage the team's tasks, to manage changes, and to monitor the progress towards deliverables. The key idea here is tool. A project manager should be able to determine what type of software tool they need, and/or the features within an existing tool, to support the work.
Professional Development | Project Management
There you are, making yet another change in your once perfect project schedule; the client keeps changing the scope, the team's productivity is slipping, and your budget cannot cover the newly requested features. How did this happen? Project Managers of all levels of experience and in every industry will face the dreaded project with an ever-changing schedule. High quality training in negotiation, emotional intelligence, and project scheduling can keep your evolving project on schedule.
If when you were hiring an expert, they told you there was maybe a 50% chance they could actually complete the work you requested but that you should pay them up front and never ask questions, you would most likely look for a different solution. And yet, managers expect Project Managers to plan for a host of variables that no one can fully predict and to do so with no change in scope, time, or budget. A 2017 Pulse of the Profession research report from the Project Management Institute (PMI®) shares that 49% projects experience uncontrolled changes, 32% fail due to budget, and 14% were outright failures; those projects at some point were all "troubled." Project managers must know how to recognize trouble and how to guide work back to successful outcomes.
I was asked a very unique question by one of the learners in a project management course I taught this week: "How do I motivate my team members when even I don't believe in the project?".
Professional Development | Project Management
Project teams are as varied as the industries in which they work, with those of different skills or backgrounds working together in new and evolving ways. In fact, diverse teams continue to be more common as they reflect the workforce itself; they can also lead to an array of challenges for the project manager seeking effective and efficient collaboration. Project Managers benefit from training in team building, emotional intelligence, and conflict management to better guide diverse project teams.
Articles have been written about the importance of doing just enough planning to develop confidence in what we are proposing to do as well as the perils of either too much or too little planning.