Professional Development | Project Management
As a project manager you know your primary responsibility and skill is communication. And you know a lot of your communication is done through team meetings. But, how can you be sure your team meetings are as effective as possible? Research shows most project managers believe their meetings are highly effective, yet most team participants rate meetings as less than effective. Why the difference of opinion? One thought is whoever is doing the most talking believes (disproportionately) they are being effective; the opposite is true. If you're going over the project plan and asking for status updates, is this the best use of your team's valuable time? If you think your meetings are productive you probably aren't soliciting feedback nor looking for opportunities to improve. I've utilized a 4-part process to continually improve my meetings; Assess, Prepare, Facilitate and Reassess.
Project Management | Risk Management
According to the Project Management Body of Knowledge (PMBOK® Guide) Sixth Edition, every project is "a temporary endeavor undertaken to create a unique product, service or result." It goes on to say, "the end is reached when the project's objectives have been achieved …"1 Since the endeavor is unique and has, by definition, never been done before, there is an element of uncertainty, and in that uncertainty, there is risk.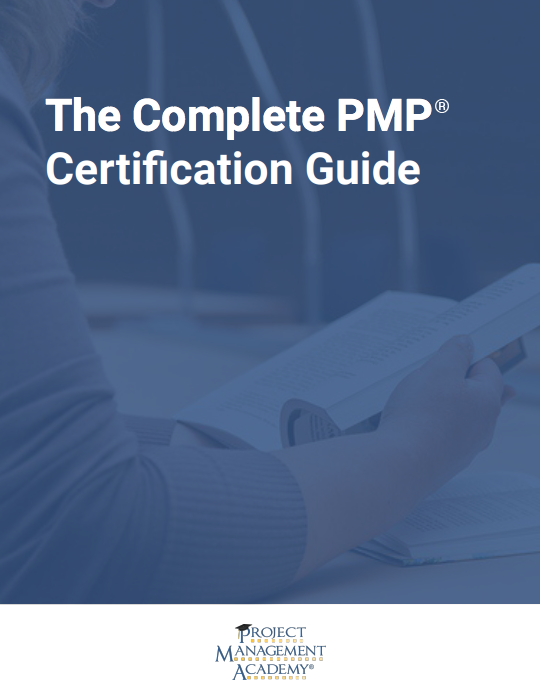 Are you interested in earning your project management professional certification, but you're unsure how to start the process?
Learn what steps you need to take to become a PMP and subscribe to our blog.
Professional Development | Project Management
While all facets of project management and leadership are important, the most important skill a project manager or leader can possess is communication. It is said a project manager spends 90% of their time communicating. I have seen the single greatest factor impacting project success is communication. In fact, project communication is so vital, it really encompasses two entire knowledge areas in project management; "Project Communications Management" and "Project Stakeholder Management." The two go hand-in-hand. You must communicate effectively to drive stakeholder engagement, which is critical to overall project success and adoption.
Agile | PMI-ACP | Project Management
Agile methods and frameworks have existed for several decades. The V-model, Rapid Application Development (RAD), and the Spiral model are three such methodologies which predate the 2001 creation of the Agile Manifesto. Because agile methods have been around for quite some time in the technology sector they are often viewed as being exclusively for software development and Information Technology (IT) organizations. However, several companies now realize merely adopting agile methods and frameworks are not enough to sustain competitiveness in an unstable business climate. Agility requires a wholesale replacement of a management paradigm invented in the Industrial Era but has evolved very little since that time. Organizations need to rethink every aspect of their operating model. Agility requires more than process adoption. In this article, we'll explore what this means to managers and leaders.
In today's environment of being connected all the time, it can seem like a far-fetched goal of achieving the ever-elusive work-life balance. There is no proven method, flow chart, or simple formula to reach a perfect work-life balance. It is going to require you to understand why you work and live, and to define what a work-life balance means for you.
Project Management | Risk Management
There is a myriad of reasons why projects fail but they often come down to certain repeatable issues which, left unsolved, will make it next-to-impossible to ever fully succeed. Here is a list of ten reasons we've found to recur in poorly run or failing projects.
As a project manager, if you meet your scope, schedule and cost baselines, was your project successful? If it takes a prolonged time period to achieve the business outcomes planned, is that your responsibility? Does your involvement end when the project is finalized, or do you have some responsibility to ensure project adoption? If you believe you're responsible for meeting project baselines and ensuring project adoption you will need to look beyond project management. Project adoption is about change management, so you must integrate change management into your project activities to ensure success.
Agile | PMI-ACP | Project Management
Agile is a flexible, streamlined project management approach. Due to this flexibility, numerous Agile software solutions have emerged, each one ideal for a different type of business or team structure.
Corporate Training | Professional Development | Project Management | Training and Development
In this article, we will briefly look at project management as an investment and provide some suggested approaches for turning an investment in project management into big dividends.