Professional Development | Project Management
One of the most important questions a project manager can ask, regardless of the methodology practiced or size of the business is: "What is the business reason for this work?". And if the answer is, "because the CEO (or any high-ranking leader) said so," the project manager most likely is facing endless challenges trying to force something to come together than really has no proven purpose. On the other hand, if the answer is, "because the work aligns with the business strategy in this way…" then the project manager will likely have less barriers and more success. Alignment with strategic objectives can result in projects that are three times more likely to be successful.
Professional Development | Project Management
Those with Project Manager responsibilities in their work may be responsible for hundreds of thousands of dollars of company budget, be overseeing the work efforts of dozens of people or multiple teams yet have no formal authority within the organization. This is one of the challenges of project management, that you cannot depend on your place in the hierarchy or your title to convince others to follow your lead in reaching the desired business outcome. Influence is the way the most successful of project managers are able to navigate organizational structures and motivate team members. Being able to influence towards positive outcomes can help project managers to reach formal leadership roles. It is a leadership skill that serves all project managers throughout their careers.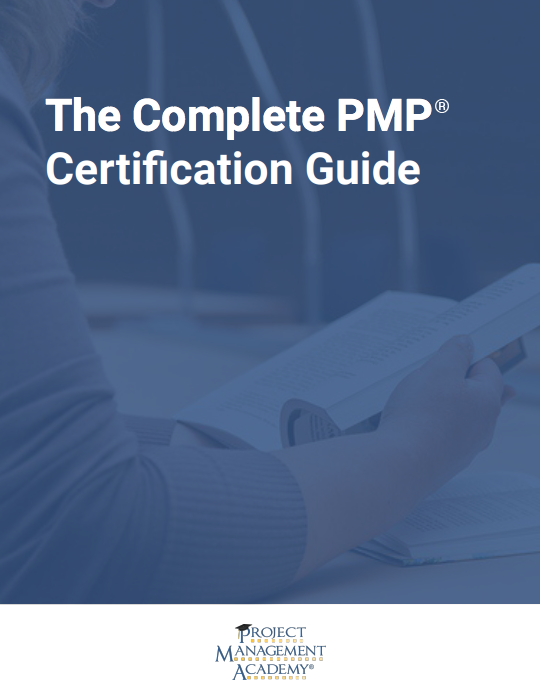 Are you interested in earning your Project Management Professional (PMP)® certification, but you're unsure how to start the process?
Learn what steps you need to take to become a PMP certification holder and subscribe to our blog.
Professional Development | Project Management
Critical skills are those that apply across industries, across roles, and in any size organization; emotional intelligence ("EQ") is a critical skill. Project Management, a skill that fits within any industry, most roles, and any size organization, has wide professional applications. As such, emotional intelligence as a skill has great significance for any Project Manager who has any interaction with any other human. EQ matters for all Project Managers who enjoy success.
What all professionals need, those with formal Project Management titles and those without, is a keen understanding of what makes a business function and how that business fits into the relevant industry. That understanding is known as "business acumen." Consider this scenario:
Project Management | Training and Development
An article published this week on HBR.org indirectly identified another casualty of low psychological safety: future leadership.
The Daily Stand-Up or Stand-Up is baked into Agile, with the team gathering every day for a focused review of tasks. The daily team meeting is by no means limited to those formally practicing an Agile methodology, project teams across industries hold them. A time to connect with each other, to refocus on the immediate work ahead, to recognize recent success, and to address current barriers; the daily team meeting or Stand-Up is a go-to tool for project managers.
I've delivered a number of presentations this year on the importance of building psychological safety within project teams and the role which project managers play. During these presentations I'm frequently asked the question "How do I go about creating it?". While there are existing models such as Timothy R. Clark's progressive four stage model, a simple three step approach which I support is to Plan It, Live It and Champion It. I will cover these steps within my upcoming articles.
How a business is structured can impact efficiencies, and Project Managers need deep understanding of the organizational structure to successfully realize the best project outcomes. A common model is the "matrixed" organization, in which employees have both departmental and functional managers. In a matrixed organizational structure, an employee has a primary manager plus one or more project managers they work under, and skills are the driving factor. To understand matrix, you must also know of the "functional" approach in which employees are organized by the work output type, such as marketing, R&D, and finance. It is possible to have a hybrid organization with both matrix and functional structures. Matrix vs. Functional Organizational Structure If you are familiar with the 1999 movie "The Matrix," the protagonist Neo is given a choice of the red pill or the blue pill and learning more about the reality of his existence. Project Managers may not be saving all of humanity from an evil software program like Neo, but they do need to make choices and navigate complicated situations. You need to know the different in matrix and functional organizations because it directly impacts how project teams are formed, supported, and work is tracked.
While there are many cases where we might have to use our powers of influence and persuasion to sell stakeholders on supporting what we feel is the right thing, I thought I'd share three specific examples which might be a much harder sell than usual.
Professional Development | Project Management
Regardless of your company or industry, 2020 changed lives and careers. For Project Managers, the challenges of guiding a team through work processes are now heavily impacted by changes in team member's personal environment in addition to changes in the business. To navigate 2021, Project Managers must balance management and leadership skills, and know when to apply either or both.